When it comes to marketing your business, you may wonder if it's worth pursuing free press release distribution. Since the right media coverage can play a major role in the success of a business, companies with tight marketing budgets often consider using these free services. But, while free press release distribution can prove useful, it definitely has some limitations.
Read on to learn about the benefits and drawbacks  of using free press release distribution so you can decide if this service is right for your organization.
Recommended: We recommend eReleases if you want a well-written and widely distributed press release to help funnel in more customers and increase revenue for your business.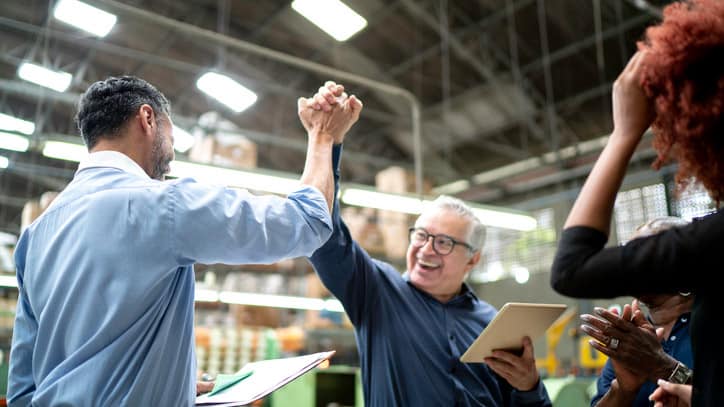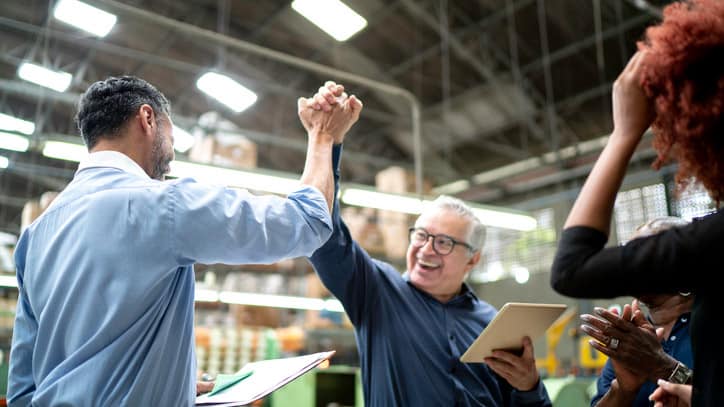 ---
PRESS RELEASE GUIDE:
---
Effective Press Release Distribution Can Help Boost Your Brand Awareness
When it comes to press releases, make sure you invest in quality distribution services. Why? Those services will help ensure your news actually reaches your target audience so you can achieve your ultimate goal of growing your business. Greater visibility for your business and an expanded digital footprint represent some of the key benefits of effective press release distribution.
Key Factors Contributing to Increased Visibility:
Free press release distribution is one of the most inexpensive methods of advertising your business or website.
More than 75 million people get their news online everyday, including your potential customers.
More than 100 million people use search engines everyday.
Press releases can help your business rank higher on search engine results pages.
Major Benefits of Distributing Press Releases:
Increased traffic to your business website based on keyword placement in your releases.
Expanded distribution and referral traffic from media outlets that cover your news.
Added exposure from sharing your announcements and the media coverage based on it.
More frequent indexing of your business website by search engines based on the fresh, useful content in your releases.
Increased visibility and brand awareness for your business.
Read our Best Press Release Distribution Service 2021 review to find the right press release distribution for your business's specific needs.
The Importance of Increased Brand Visibility
A great business that provides the best products or services may one day face declining profitability without proper visibility. Free press release distribution can increase the visibility of your brand and potentially drive more traffic to your business website. It also can help ensure that people who could benefit from your products or services can actually find them.
Why Greater Brand Visibility Is Vital:
It provides additional exposure to your target audience.
It helps keep your business relevant to existing and potential customers.
It provides a cost-effective way to increase revenue.
The Drawbacks of Free Press Release Distribution
When it comes to free press release distribution, you can't expect to get much for the price. Most of these services will only publish your press release on their website and won't actually distribute it to relevant media outlets.
Another major disadvantage is that these services typically insert Google ads and links into your release. This can make your announcement look like spam and increase the likelihood of your target audience ignoring your news.
The Reality of Free Press Release Distribution:
Press releases provide a way to share news about your business with others, but free press release distribution comes with some major drawbacks.
Free press release distribution services may publish your press release on their website, but that doesn't ensure your news will reach your target audience.
Unlike paid distribution, free press release distribution doesn't usually include reports or analytics about the online reach of your release.
Your press release may feature ads from your competitors when you use a free distribution service, which can seem counterproductive to your marketing efforts.
Google treats most announcements distributed by free press release distribution services as spam, which may lower your business's search engine optimization (SEO) ranking.
How to Find Free (or Affordable) Press Release Distribution Options
If you have a tight budget and need a free or very affordable way to communicate news about your business, consider sending press releases directly to relevant journalists. But, this approach requires some research into relevant media outlets to identify the reporters who cover similar stories.
Key Steps to Find Relevant Media Contacts:
Review potential media outlets to determine if their reader demographics align with your business's target audience.
Once you identify the media outlets relevant to your business, review the members of their editorial teams to find journalists who cover topics similar to your news.
Use your internet sleuthing skills to find contact information for that set of target journalists.
Email your release to those target journalists with a tailored pitch about why you think your press release may interest them and their readers.
Provide links to any accompanying images or videos that will add interest and value to your story. (Don't send these assets as attachments unless a journalist specifically asks you to do so.)
Using Social Media
Social media serves as another inexpensive, but useful, way to communicate news about your business. Many social media companies allow you to spend less and reach a large audience. FOr example, Facebook® can help you reach key journalists with a very small budget.
More and more organizations now use social media to share their stories. This trend can significantly benefit any small business developing its marketing strategy. In fact, social media platforms can support and enhance public relations in a variety of ways. Journalists also increasingly use Facebook, LinkedIn®, Twitter®, Instagram®, and other social platforms to source and research information for their stories.
Using social media can provide an effective way to share your business's news and increase its visibility. Instead of interrupting your target customers' workflow with a marketing email, you instead meet them in a common, online, social arena.
As a leading professional networking platform, LinkedIn offers a great starting point to support public relations efforts. It's also an ideal place to publish and share brand stories. So, whenever you do use a press release distribution service, remember to also promote your news on social media platforms.
Social Media Press Release Tips:
Include several sentences that clearly convey the value of your story to your target audience.
Consider the character limitations of the social media platform on which you plan to promote your release.
Photos and videos increase engagement so use links to add them to your press release.
Mark your post as a press release with the hashtag "#press release."
Final Recap
Depending on your budget, you may want to consider using a free press release distribution service. Despite the drawbacks, these free services can provide a fairly effective method of increasing your business's visibility and website traffic.
If you have the funds and a goal of aggressively growing your business, a paid distribution service that can reach a highly targeted audience may make a better option. These paid services can provide more direct exposure to your potential customers — and the media outlets serving them — to help you boost your business revenue.
Frequently Asked Questions
Is free press release distribution a good investment?
Press releases provide an effective way of sharing — or even refuting — information. The right press release can have a profound impact on a business or organization. Free press release distribution services can suit organizations with limited marketing budgets that still want to boost their brand exposure and overall visibility.
What are the advantages of paid distribution?
Paid press release distribution can help ensure your announcement reaches a highly targeted set of media outlets and reporters. As such, these paid services can increase your business's website traffic and customer base. Since paid press release distributions generally cost less than paid advertising, it can provide a good value for the price. Paid distribution also can deliver results you can track through analytics and reports.
What is the value of press release analytics?
Press release analytics reports provide insights into a release's overall performance. Common metrics in these reporters include the number of people who view your release, its total unique visitors, monthly page views, and where the release appears on the web.
In addition, press release analytics can help you understand how to further nurture your sales and shape your future marketing campaigns. Unfortunately, free press release distribution services generally don't include analytics reports.
Are there any disadvantages when choosing paid distribution instead of free press release distribution?
Paid distribution can't guarantee reporters will read and write about your press release. Even when distribution analytics data indicates increased views of your release, those numbers may not translate into media coverage and/or sales. Remember to always consider your bottom line even if, despite the increased visibility a release provides, your business's rate of conversion and sales don't grow.
What, if any, effect can multimedia assets have on your press release?
Multimedia assets represent an incredibly powerful tool for increasing brand awareness. People generally have short attention spans, but visual assets like photos, videos, and infographics can help capture their attention for a longer period of time.
Because the human brain processes images significantly faster than text, images can capture and hold attention better than text. In addition, adding multimedia assets to your news release can increase the online search visibility of your news. But, you must ensure your multimedia files have searchable names or terms in order to receive this benefit.
Aim to prioritize and include relevant multimedia assets with your press releases regardless of if you use a free or paid distribution service.
What is a press release?
A press release is a brief statement that features a news announcement about — or from — an organization. Companies and other organizations use press releases to announce new product launches, earnings reports, management changes, and more. Press releases make it easier for journalists and news outlets to learn about potential news items to inform their reporting.
How do you end a press release?
The last section of a press release should include your press contact information. Specifically, it should feature your press contact name(s), phone number(s), and email address(es).
How should you structure a press release?
Press releases typically contain six parts organized as follows:
The issuing organization's logo along with its location and the date
An attention-grabbing headline
A succinct first — or "lede" — paragraph
Three paragraphs of body content (in descending order of importance)
The organization's boilerplate content
The press release contact information
Where do you send press releases?
Organizations distribute their press releases to relevant media contacts. This includes newspapers, magazines, radio stations, television networks, and online news sites, among others.
If you don't want to spend your time tracking down relevant media outlets, submit your press releases to a press release distribution service like eReleases. Many of these distribution services also will offer to write your press releases. This can save you even more time and help ensure your company issues professionally written releases more likely to appeal to reporters.
Should I send a press release as a Word Doc or PDF?
Never send a press release as a PDF. PDFs can prove challenging to format and likely will reduce the chance of a journalist reading and reporting on your news. Instead, submit your press release to a press release distribution service as a Microsoft Word (.doc/.docx) file.
If you plan to send your release directly to a reporter, copy and paste its content into your email rather than including an attachment. Why? Most reporters dislike attachments because they can easily clog up their inboxes.
Do press releases work?
Yes, press releases do work. They also provide many benefits.
Besides the obvious benefit of sharing corporate news with media outlets to promote potential coverage, press releases also help businesses improve their SEO rankings and brand recognition. In addition, they can help companies increase sales and market share as well as enhance their credibility.
Press releases also can serve as a tool for mitigating negative media coverage. Public relations firms often use them to help their clients improve their reputations.
Related Articles
Best Press Release Distribution Services