Plan on sending out a lot of press releases? Most businesses send out frequent press releases to help their brand and use them as a marketing tool. Writing press releases is easy if you have the right press release template.
Recommended: We recommend eReleases if you want a well-written and widely distributed press release to help funnel in more customers and increase revenue for your business.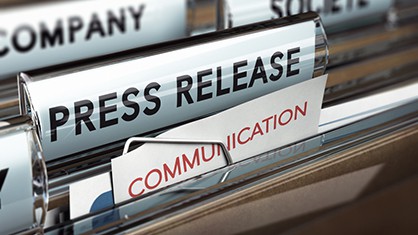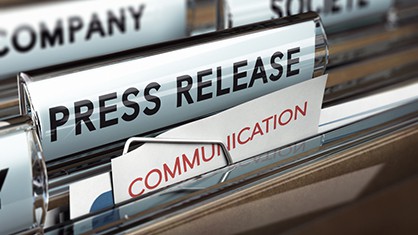 ---
PRESS RELEASE GUIDE:
---
Mentally Understanding Press Releases
Before you use a press release template, you must understand what a press release is all about. Every press release has the same basic layout, making it easy for journalists and editors to instantly identify a press release from other types of news-related documents. This is important for journalists because it tells them what's newsworthy and what's not. The most important news gets the most media coverage.
A press release template also helps companies write press releases frequently because it gives them an established pattern to follow when trying to generate press. Additionally, the boilerplate information and press release contact information is static, so those are needed every time a company sends a press release.
Press Releases Benefit Distributors and Journalists
When it comes to reporting the news, press releases are an extremely beneficial tool for journalists. This is because a well-written press release makes it easier for a journalist to report your business's news. You have already done the hard work for journalists by presenting the news in a format they can quickly turn into a news story.
Now, you can understand how this symbiotic relationship works between press distributors and journalists. A well-written press release results in both sides getting what they want — the company gets media exposure, and the journalists have an easy day of reporting. Using a press release template makes writing the new one easy for everyone.
Best Press Release Template
Writing a press release is easier with a template. If you are not a professional writer, then you may struggle to write a good press release. As a result, you might end up writing it in a way not well suited for distribution to journalists. You want to ensure that any press release you write for your business is newsworthy and is written in a format that journalists are familiar with.
Hiring a Press Release Distribution Company
A lot of businesses will simply hire a company such as SiteTrail or eReleases to write and distribute the press releases for them. This is especially true if the press release distribution service is experienced at what they do.
Brevity Is King
The best press release template should be one that allows you to create good content in an effective manner. It also needs to be short and to the point. A long release can confuse the reader and tends to sound like a long-winded lecture. The goal is to keep your audience's attention and focus on your message.
Availability of Press Release Templates
There are plenty of templates available for use; all you need to do is find the one that works for your business. Then, you simply customize the template to your company's unique needs. For example, you may want to add your boilerplate, which is essentially your company's "About Us" page, detailing the mission and history of the company at the end of all your templates.
There are other things that you will need to consider, such as how you will get links to your releases and whether you will use a forum for the release or not. To learn all this quickly, we recommend first hiring a press release distribution service to help you better understand the ins and outs of distributing a press release. If you eventually want to write your own press release and do the distribution yourself, you can.
Free Press Release Templates
The best press release template will include everything you need, including a place for your name, a brief overview of your business, and any credentials that you have. You will also want to make sure that the template addresses the correct date and the correct venue for your release. This is especially important if your release is an announcement regarding a new product or service.
There are free templates available online that you can try out. We recommend using TRUiC's Free Press Release Template.
Final Advice
If you want to write a press release yourself, use a template. This is the easiest way to ensure your press release fits the criteria that journalists and news outlets expect. Consider hiring a professional press release distribution service company to write your first few press releases and distribute them for you. This will help you learn how to navigate the press release distribution process. Just make sure you pick the right press release distribution service; they're not all equal.
If you want to know more about the best press release distribution service providers, check out our review of the best press release distribution services.
Frequently Asked Questions
What is a press release?
A press release is a brief statement covering news announcements about or from an organization. They are used to roll out new product launches and make it easier for journalists and news outlets to report on the news.
How do you end a press release?
The last piece of a press release should be your press contact information. You'll want to include the phone number(s), contacts' name(s), email address, and physical address.
How is a press release structured?
Normally, press releases contain six parts organized as follows:
Logo, date, location
Eye-catching headline
Introduction with a strong lead statement
Three paragraph body content (leveled by primacy)
Boilerplate content
Press release contact information
Where do you send press releases?
Distribute press releases to relevant media contacts. This includes newspapers, radio, and television.
If you don't want to spend your time tracking down media outlets, submit your press releases to a press release distribution service like eReleases. Many firms will also write your press releases, saving you even more time and ensuring they get picked up by the media.
Should I send a press release in Word or PDF?
Never send a press release as a PDF. PDFs are challenging to format and are more likely to reduce the chance of your press release being reported on. Instead, use MS Word (.doc/.docx) to send your press release. If you do not have Word, it is better to copy and paste directly into an email rather than in a PDF.
Do press releases work?
Yes, press releases do work. Press releases have many benefits.
Besides the obvious benefit of sharing corporate news to the media for reporting purposes, they also help corporations improve their search engine optimization (SEO), improve brand recognition, increase sales, increase market share, and enhance credibility. Press releases can also be a tool for mitigating negative press. They are often used by public relations firms to help companies improve PR.
Related Articles
Best Press Release Distribution Services