The internet remains a driving force for the success of modern businesses. For some small business owners, it can seem hard to even know where to start. Using a press release for search engine optimization (SEO) purposes can help your business get noticed by both journalists and online search engines.
Understanding how SEO works is essential to creating content that'll circulate widely online. This guide will cover the basic principles of SEO and provide some simple ways you can integrate SEO into your press releases.
Recommended: We recommend eReleases if you want a well-written and widely distributed press release to help funnel in more customers and increase revenue for your business.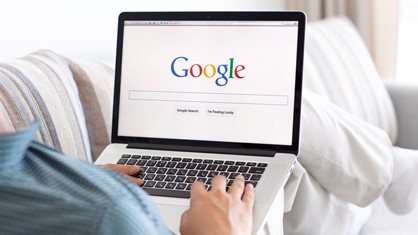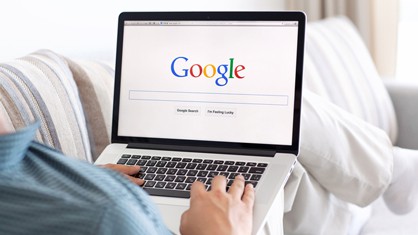 ---
PRESS RELEASE GUIDE:
---
Proof That Using a Press Release for SEO Really Works
With more than 3.5 billion Google searches conducted every day, it's no wonder that creating content that search engines can easily find will help your business get noticed. A well-crafted press release can help boost your business's SEO ranking by promoting quality backlinks and online sharing that'll drive more organic traffic to your website.
Good SEO Practices Will:
Drive more traffic to your website
Encourage people to share your content on social media platforms
Increase your audience reach
Recommended: Read our What is a Press Release? guide to learn more about this communications tool.
The Importance of SEO in Press Releases
SEO rankings represent the primary source of data search engines use to prioritize and deliver results to their users. Creating content that'll appear near the top of a search engine results page when someone enters a specific keyword is about as good as it gets when it comes to online marketing.
By following standard SEO practices whenever you write a press release, you can increase the likelihood of your content appearing near the top of search engine results.
Follow These Standard SEO Practices:
Write with your audience in mind.
Use press release distribution services with SEO editors.
Use links sparingly, and make sure they serve a purpose.
What You Should Know About SEO
Basically, SEO focuses on certain elements within your content or website that make search engines pay attention and rank your content higher on their results pages. SEO can provide a boost to your press release's visibility because it can help drive content closer to the top of someone's search results.
How SEO Works:
Search engine bots crawl and index all of the data on the internet.
Search engines then rank the data in their index based on factors like a piece of content's inclusion of keywords, its alt text, a website's traffic, and numerous other criteria.
The content and websites with the highest rankings then appear at the top of search engine result pages in response to a user's query.
How to Use SEO in Your Press Releases
To help your press releases rank higher in a search engine's index, you must follow several SEO best practices:
Create a list of your keywords and use them throughout your press release.
Incorporate relevant images and video clips with descriptive captions.
Create content worth sharing by writing for your target audience. If your audience finds your content useful and engaging, they're more likely to share it on their social media channels.
How Else Can You Use Press Releases to Boost Your SEO Rankings?
Creating short, engaging headlines may be one of the more intimidating aspects of creating content. But, a well-crafted headline has the potential to noticeably boost your press release's SEO ranking.
Search engine bots crawl the internet for headlines as they seek out and index digital content. That means you must keep several key factors in mind in order to draft a compelling headline capable of increasing your releases's ranking.
SEO Tips for Headlines:
Keep them short. Headlines that run too long aren't as shareable on social media platforms.
Use your keywords in the headline.
Highlight the most important point of your press release in the headline to attract attention.
Final Recap
Ultimately, using SEO best practices whenever you create a press release will help you dramatically increase your content's reach and search engine ranking. It's simple to follow basic SEO principles; just remember to focus on your keywords and write with your target audience in mind.
Read our Best Press Release Distribution Service 2021 review to find the right press release distribution for your business's specific needs.
Frequently Asked Questions
Will search engines automatically index my press release?
No, the creation of content doesn't immediately translate to inclusion in search engine results pages. When you submit your press release to a distribution company, that company will usually help you create content that is more easily indexed. Some press release distribution services use additional SEO tools to help you optimize your images or fix critical issues that may negatively impact your release's SEO rankings.
What are keywords in a press release?
Keywords are a collection of terms that relate directly to your press release's main points. If your release focuses on a fire currently burning in California, for example, your keywords might include "California fire." As you write that release, you'd aim to use this phrase throughout the content.
Search engines identify popular keywords as their users complete search queries for a specific phrase or question.
Will a press release distribution service help with SEO?
Yes, depending on the service. Most of these companies now offer SEO editing to ensure your press release is ready for distribution. Press release distribution services want your press release to perform well, so they'll make sure it avoids glaring errors, such as a lack of alt-text and meta descriptions or potential indexing issues. Some companies also will offer writing services, creating content that follows SEO best practices with little to no effort on your part.
How will SEO help my business?
By creating and issuing press releases that follow basic SEO principles, you can help your business's content rank higher in search engine results pages whenever people conduct searches relevant to your news. This can help increase the likelihood that members of your target audience will find and read your press release. Press releases that include links to other relevant content from your business can further increase traffic to your website.
Will a "call to action" increase my SEO ranking?
In short, a "call to action" (CTA) can increase your SEO ranking by enticing readers to visit your business website. Because various distribution networks host press releases, including a CTA that'll bring readers to your homepage can prove critical for conversion.
Additionally, you must make your CTA feel natural in the context of your press release so search engine bots will view it as relevant material. Effective SEO involves focusing on one main subject or keyword and then shaping the rest of the content around that concept — including the CTA.
What is a press release?
A press release is a brief statement that features a news announcement about — or from — an organization. Companies and other organizations use press releases to announce new product launches, earnings reports, management changes, and more. Press releases make it easier for journalists and news outlets to learn about potential news items to inform their reporting.
How do you end a press release?
The last section of a press release should include your press contact information. Specifically, it should feature your press contact name(s), phone number(s), and email address(es).
How should you structure a press release?
Press releases typically contain six parts organized as follows:
The issuing organization's logo along with its location and the date
An attention-grabbing headline
A succinct introduction with a strong lede statement
Three paragraphs of body content (in descending order of importance)
The organization's boilerplate content
The press release contact information
Where do you send press releases?
Organizations distribute their press releases to relevant media contacts. This includes newspapers, magazines, radio stations, television networks, and online news sites, among others.
If you don't want to spend your time tracking down relevant media outlets, submit your press releases to a press release distribution service like eReleases. Many of these distribution services also will offer to write your press releases. This can save you even more time and help ensure your company issues professionally written releases more likely to appeal to reporters.
Should I send a press release as a Microsoft Word Doc or PDF file?
Never send a press release as a PDF file. PDFs can prove challenging to format and likely will reduce the chance of a journalist reading and reporting on your news.
Instead, submit your press release to a press release distribution service as a Microsoft Word (.doc/.docx) file.
If you plan to send your release directly to a reporter, copy and paste its content directly into your email rather than including an attachment. Why? Most reporters dislike attachments because they can easily clog up their inboxes.
Do press releases work?
Yes, press releases do work. They also provide many benefits.
Besides the obvious benefit of sharing corporate news with media outlets to promote potential coverage, press releases also help businesses improve their search engine optimization (SEO) rankings and brand recognition. In addition, they can help companies increase sales and market share as well as enhance their credibility.
Press releases also can serve as a tool for mitigating negative media coverage. Public relations firms often use them to help their clients improve their reputations.
Related Articles
Best Press Release Distribution Services