A press release template can make save a lot of time for new business owners. Most importantly, it can help organize your newsworthy information in an easy-to-read format and get your business noticed by journalists.
This article will discuss the importance of using a press release template and outline a template's general format.
Recommended: We recommend eReleases if you want a well-written and widely distributed press release to help funnel in more customers and increase revenue for your business.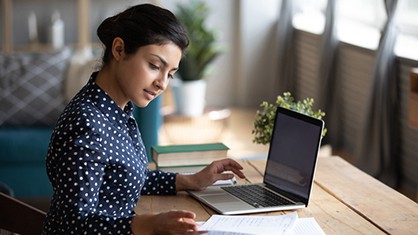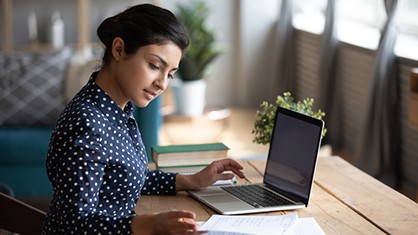 ---
PRESS RELEASE GUIDE:
---
Press Release Templates Really Work
Your odds of grabbing a journalist's attention and convincing them to write about your news increase when your press release conforms to a familiar format, according to JustReachOut.io Founder Dmitry Dragilev. Using a consistent format also helps journalists know where to look for specific information.
Press Release Templates:
Organize your information
Highlight important details
Format your news properly for a reporter's needs
Check out our What Is a Press Release? guide to learn more about PR and how this communication tool can help your business.
The Importance of Using a Press Release Template
An effective press release provides a short, straightforward summary of your news without extra fluff. This allows readers to quickly find the most important information without any distractions. Using a press release template will help ensure you present your news in the best manner.
Why you should use a template:
It simplifies the writing process.
It presents your news in a familiar format.
It makes your news easy to read and digestible.
What You Should Know About Press Release Templates
While you can find many press release templates — including our version — you should follow the standard format used in the country where you plan to distribute your release. This will ensure your press release arrives in a format familiar to that country's media outlets.
Template components that can change, depending on the country, include:
The press release's layout
The information you should provide
The order in which you should list that information
How to Use a Press Release Template
Once you compile all the information you want to include in your press release, it's time to start completing the template. Most include instructions on what to write in each section. That means you only need to replace those instructions with your information.
A typical press release format includes:
Contact information and the distribution date at the top of the page
A headline and subhead to summarize your news
The location of your news
A succinct first — or "lede" — paragraph, stating the main point of your news
Two to three paragraphs of supporting information
Bulleted facts or figures
A brief company description at the bottom (also known as boilerplate language)
A set of three pound signs ("###") or another indicator signaling the press release's conclusion
Other Benefits of Press Release Templates
Press release templates don't just help you write a single release. They also can make writing future press releases easier and help you draw more attention to your news.
Tips for using a template:
Tailor a template to your brand by adding any static information (e.g., contact and company information) to make writing future press releases easier.
Look at examples of press releases within your industry to determine the most popular templates and formats for your field (e.g., study Apple® press releases if you run a technology business).
Final Recap
A press release template can help keep your newsworthy information organized in an easy-to-read format. These templates also simplify the writing process while ensuring your release follows a format familiar to journalists. Ideally, you'll use a template with a format popular in the country where you plan to distribute your press release.
Frequently Asked Questions
Can a press release template include more than just information?
Yes, a press release template can include a section for adding hyperlinks, social media links, quotes, and multimedia assets (e.g., video links). Include these items, as needed, when they directly relate to your news.
How many words do press releases allow for?
Press releases typically have 300 to 400 words. Fill in each section of a press release template with the exact information required and no extra fluff. Use bullet points and figures to summarize information.
What is the set of "###" at the end of a press release?
The set of three pound signs ("###") or another indicator visually communicates the end of a press release so readers don't expect any additional information. This also helps reporters know when one release ends and another begins if they receive multiple press releases in the same message.
Are all press releases formatted the same way?
While it may seem that all press releases follow the same format, some differences do exist based on specific industries and countries. This makes it important to follow the most popular press release template in your industry and country to ensure your news reaches reporters in a familiar format.
What is a press release?
A press release is a brief statement that features a news announcement about — or from — an organization. Companies and other organizations use press releases to announce new product launches, earnings reports, management changes, and more. Press releases make it easier for journalists and news outlets to learn about potential news items to inform their reporting.
How do you end a press release?
The last section of a press release should include your press contact information. Specifically, it should feature your press contact name(s), phone number(s), and email address(es).
How should you structure a press release?
Press releases typically contain six parts organized as follows:
The issuing organization's logo along with its location and the date
An attention-grabbing headline
A succinct introduction with a strong lede statement
Three paragraphs of body content (in descending order of importance)
The organization's boilerplate content
The press release contact information
Where do you send press releases?
Organizations distribute their press releases to relevant media contacts. This includes newspapers, magazines, radio stations, television networks, and online news sites, among others.
If you don't want to spend your time tracking down relevant media outlets, submit your press releases to a press release distribution service like eReleases. Many of these distribution services also will offer to write your press releases. This can save you even more time and help ensure your company issues professionally written releases more likely to appeal to reporters.
Should I send a press release as a Microsoft Word Doc or PDF file?
Never send a press release as a PDF file. PDFs can prove challenging to format and likely will reduce the chance of a journalist reading and reporting on your news.
Instead, submit your press release to a press release distribution service as a Microsoft Word (.doc/.docx) file.
If you plan to send your release directly to a reporter, copy and paste its content directly into your email rather than including an attachment. Why? Most reporters dislike attachments because they can easily clog up their inboxes.
Do press releases work?
Yes, press releases do work. They also provide many benefits.
Besides the obvious benefit of sharing corporate news with media outlets to promote potential coverage, press releases also help businesses improve their search engine optimization (SEO) rankings and brand recognition. In addition, they can help companies increase sales and market share as well as enhance their credibility.
Press releases also can serve as a tool for mitigating negative media coverage. Public relations firms often use them to help their clients improve their reputations.
Related Articles
Best Press Release Distribution Services