Working with a skilled press release writer is often really expensive. Thankfully, learning how to write a press release takes only a few steps, and we're here to help. This guide contains everything you need to know to write a press release for your small business.
Recommended: We recommend eReleases if you want a well-written and widely distributed press release to help funnel in more customers and increase revenue for your business.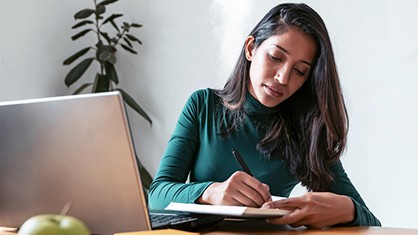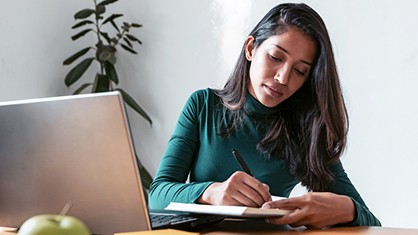 ---
PRESS RELEASE GUIDE
---
What Is a Press Release?
A press release is a newsworthy announcement about a company's products or services, its public relations activities, or to introduce a new business to the general public. There are lots of reasons a company may want to distribute a press release.
Read Our Guide: What is a press release?
Why Distribute a Press Release?
Since you now know what a press release is, you may be wondering why a person would write a press release for their business. You'll find there are many benefits to distributing a press release.
Press release benefits for your organization:
Brand your company quickly.
Improve foot traffic and customer acquisition.
Help your website's search engine optimization (SEO).
Bring in more sales by introducing a new service or product.
Generate momentum for a coming product or service launch or some company celebration.
Get ahead of potentially negative press and manage a situation impacting your organization.
Inform customers when relocating or opening a new office so they can find you.
Announce a corporate expansion that brings more jobs to the area.
Share about a new product or service.
Participate in events on multiple scales (i.e., local, regional, national, global).
Receive an award from a notable grantor.
Announce financial earnings for shareholders and other interested parties.
Guide to Creating a Press Release
Press releases ought to be kept simple; nevertheless, press releases should still involve enough context to adequately inform your reader about important newsworthy matters. Using a conventional press release structure improves the probability that media outlets will notice and share your news.
To write a great press release that will market your business, plus represent your business's brand message, observe these quick steps.
Stick to this general format when writing a press release:
Date, location, and logo
Eye-catching headline
Bullet points and Introduction
Lead statement and body text
Boilerplate text
Press contact information
1. Date, Location, and Your Company Logo
Start with the date. If you are submitting a press release far beforehand, write "EMBARGOED" in all caps before your planned launch date. This informs the journalists not to share the press release beforehand.
Record where your company is based. This tells readers where they can begin looking for more information on your company, its products, and its services. Your location also helps make the press release more relevant to your audience, improving local SEO efforts when published online.
Incorporate your business's custom logo. Readers are likely to recognize your logo rather than your company's name printed inside of your press release. Including your logo in the top corner makes your press release stand out and get noticed more easily.
Want a free logo? Check out this free logo maker.
2. Headline
Make your headline stand out. Your headline is arguably the most important part of your press release. People read headlines first and then decide if they want to continue reading. Make your headline eye-catching but keep it clear and consistent with your message.
Here is an example of an eye-catching headline:
"Apple's Advanced Manufacturing Fund helps COPAN Diagnostics ship millions of COVID-19 test kits"

— taken from an Apple press release dated February 22, 2021
Provide context using brevity. Below are a few methods for generating the best headline for your press release:
Speak to your audience. For example, if you are sending your press release to local newspapers, it's a good idea to include the name of your area or town in the headline.
Here is an example of an organization that incorporates its location into its headline:
"Chicago a cappella expands its new women composers' competition"

— taken from Chicago a capella press release, dated February 4, 2021
Make your message impactful but not exaggerated. If you have a newsworthy message, by all means, get it out. However, convey the message in a way that is not sales-like.
Study samples of terrific headlines. Research successful headlines to establish an understanding of how great press releases convey their messages. By looking through press releases from thriving companies inside your industry, you will find patterns to employ in your own headlines.
Spend some time getting it perfect. As you find yourself composing a wonderful headline, you'll discover doing your due diligence pays off. Spend enough time contemplating this particular element. The headline is the most important part.
3. Introduction
Present more perspective with your introduction. Having narrowly focused the attention of your audience with an effective headline, you'll want to stick with an introduction or hook that embodies the vital news you're presenting. This is often a single phrase known as the "lead" statement.
Here is a good example of a strong leading sentence:
"LANSING, Mich. – The neighborhood of North Corktown in Detroit will gain two completed neighborhood parks through a new crowdfunding campaign, the Michigan Economic Development Corporation, North Corktown Neighborhood Association (NCNA) and local nonprofit Heritage Works announced today."

— taken from a Michigan Municipal League press release issued January 21, 2021
Right after your headline, this lead phrase delivers more context in an easy-to-read format. . The new crowdfunding campaign serves as the lead phrase's hook and clearly establishes the details of the press release.
In order to produce a well-crafted lead sentence, remember these points:
Establish a hook around your main idea. Make use of this portion so that you can use your narrative to draw in your reader.
Present in the fewest words possible. One way to achieve this is by simply patterning your press releases after other successfully distributed press releases.
Keep rewriting until it is perfect. This will take time.
Keep your lead statement clear. Focus on what readers should learn from your news release.
4. Body Text and Nested Quotes
Use thebody text of the press release to provide more information about what your company is advertising and promoting. Use scannable paragraphs with facts ordered by level of significance, called "primacy." The body text discusses how your product or service will help your audience. You've already captured the reader's attention. Now, build some interest and fill in the details to generate audience engagement.
Include a quote about what you're announcing. The quote can come from the chief executive officer (CEO), director, or even a member of upper management. Sometimes the quote may come from a person directly involved with what is being promoted.
Here is a good example of authoritative quotes:
"Ross School Dean Scott DeRue said "perseverance and resilience are two qualities that make exceptional students and future business leaders."

— taken from a University of Michigan press release dated January 26, 2021
When including a quote in your press release, add the name of the quoted person as well as their role. Nest quotes naturally so that they fit the context. Don't pick quotes and force them to fit when it is clear they don't.
5. Boilerplate
Include a company boilerplate at the end of your press release. When you think of a boilerplate, think about an "About Us" page. They're basically the same thing. They convey what your small business is about, plus its background. Having a pre-written boilerplate improves searchability. This saves time when writing future press releases. Just copy and paste your boilerplate in for each new press release.
Here is an example of a standard boilerplate:
"About Dell Technologies

Dell Technologies (NYSE:DELL) helps organisations and individuals build their digital future and transform how they work, live and play. The company provides customers with the industry's broadest and most innovative technology and services portfolio for the data era."

— taken from a Dell Technologies press release dated February 22, 2021
A standard boilerplate tends to make searchability easier, helping improve your company's SEO. While crafting your company's boilerplate, here are a few items to incorporate:
The mission statement. The company's mission statement supplies the readers with a look at your company's principles and goals.
Description of your business. Ascertain the facts concerning your business that showcase pertinent details about your company.
Keywords. Embedding focused keyword phrases to the boilerplate tells search engines, like Google, that your organization is affiliated with specified keywords, improving your website SEO.
Calls-to-Action (CTAs). This is non-obligatory but proves effective for directing readers to a particular website, social network, or some other place online.
6. Press Contact(s)
Incorporate your business's press contact details. A press contact is the person selected to receive press queries. This is the person who communicates directly with correspondents and various media outlets. Include the name(s), phone number(s), and email or physical address(s) of your press contact(s) on your press release.
Here is an example of Apple's press release contacts:
Rachel Wolf Tulley
Apple
rachel_tulley@apple.com
(408) 974-0078
Josh Rosenstock
Apple
jrosenstock@apple.com
(408) 862-1142
Apple Media Helpline
media.help@apple.com
(408) 974-2042
If you do not have a designated press contact at the moment, then you'll want to find one. We recommend starting with someone you trust who best represents your company's mission and values.
Check out these tips to help you select a press release contact/PR team:
Look for someone on your marketing team. Marketers usually possess the knowledge and skills needed to talk with the public or media outlets in an effective, expert, and acceptable manner.
Examine members of your team that possess solid interaction expertise. Team members who happen to be articulate and personable with solid communication skills can make excellent press associates as they can effectively convey information and facts about your business.
Give some thought to an owner or executive. People in higher positions in the organization not only know how to represent their business well but have got a stake in the success of press relationships.
Press Release Distribution
It is important to distribute your press release in advance so it is available before the date you want the news published.
You have two options when distributing press releases. The first is to send them out yourself. This is time-consuming and often counterproductive to running a business. Option two is to hire a press release distribution service to distribute your press releases. This is often the best way to distribute a press release.
Learn about the top press release distributors with our Best Press Releases Services 2021 guide.
Press release distribution companies are not only connected to wide networks of media channels, but they also know the business inside and out. A press release distribution service can serve as a valuable resource for better understanding press releases and how to take full advantage of them.
Should you plan to submit your press releases yourself, it is advisable to investigate local outlets first and expand outward. Start with local newspapers, radio stations, and television networks.
Here are some helpful tips so you can distribute a press release yourself:
Go offline. If you do not hear anything back via email, you may need to go in person to submit your press releases.
Follow up in person. This gives you an opportunity to add to the context of those who might want to share your press release with their audiences.
Do not send PDFs. A Portable Document Format (PDF) is more challenging to copy and paste and does not easily format when pasting back into other types of documents. It is best to send MS Word files (.docs) or to copy/paste directly into an email.
Frequently Asked Questions
What is a press release?
A press release is a brief statement covering news announcements about or from an organization. They are used to roll out new product launches and make it easier for journalists and news outlets to report on the news.
How do you end a press release?
The last piece of a press release should be your press contact information. You'll want to include the phone number(s), contacts' name(s), email address, and physical address.
How is a press release structured?
Normally, press releases contain six parts organized as follows:
Logo, date, location
Eye-catching headline
Introduction with a strong lead statement
Three paragraph body content (leveled by primacy)
Boilerplate content
Press release contact information
Where do you send press releases?
Distribute press releases to relevant media contacts. This includes newspapers, radio, and television.
If you don't want to spend your time tracking down media outlets, submit your press releases to a press release distribution service like eReleases. Many firms will also write your press releases, saving you even more time and ensuring they get picked up by the media.
Should I send a press release in Word or PDF?
Never send a press release as a PDF. PDFs are challenging to format and are more likely to reduce the chance of your press release being reported on. Instead, use MS Word (.doc/.docx) to send your press release. If you do not have Word, it is better to copy and paste directly into an email rather than in a PDF.
Do press releases work?
Yes, press releases do work. Press releases have many benefits.
Besides the obvious benefit of sharing corporate news to the media for reporting purposes, they also help corporations improve their search engine optimization (SEO), improve brand recognition, increase sales, increase market share, and enhance credibility. Press releases can also be a tool for mitigating negative press. They are often used by public relations firms to help companies improve PR.
Related Articles
Best Press Release Distribution Services