The thought of writing a press release can be stressful. Press releases can seem daunting when you start to break them down. But, what are the press release basics?
We'll break down the basics of a press release for you, teaching you how to write a basic press release that'll wow your employers and journalists.
Recommended: We recommend eReleases if you want a well-written and widely distributed press release to help funnel in more customers and increase revenue for your business.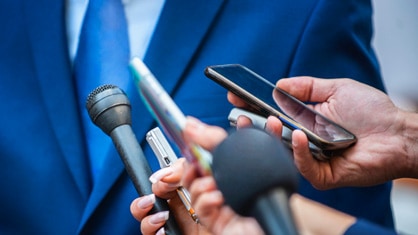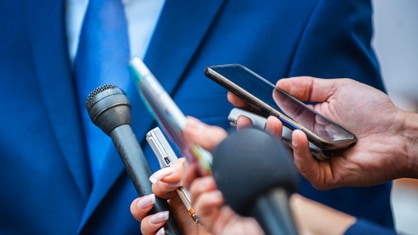 ---
PRESS RELEASE GUIDE:
---
Proof Press Releases Work
A survey found that 44% of journalists consider press releases to be the most reliable source of content that they can derive their articles from. These documents are a simple way to keep the line of communication open between you and the media.
According to Agility PR, over 3 million press releases are sent out daily, helping journalists find content to write about.
Press Releases:
Provide relevant, newsworthy information to journalists.
Include photos, videos, and links that journalists can easily copy and paste, making their job easier.
Allow newsworthy information to be formatted in an easy-to-read package.
Read our Best Press Release Distribution Service 2021 review to find the right press release distribution for your business's specific needs.
Why are Press Releases Important?
Press releases, as mentioned before, are the main source of communication between you and the media. They make it easier and more efficient to get the facts.
Your goal is to create buzz around your product or event, so you need to make it sound newsworthy and interesting. This will help you generate excitement, increasing the odds that your product or event will get published.
Reasons Why Creating Excitement Is Important:
It'll help get your product or event published.
Excitement helps get your consumers interested in your announcement.
It'll get the word out to your audiences.
What You Should Know About Press Releases
All press releases are not made equal. Some may be shorter, while others may reach two pages. You will very rarely have two press releases that look similar, and you won't always have control over the amount of facts that you'll be able to share.
What You Should Know:
You may need to write each press release in a different style of writing.
Each press release is going to look different.
You will need to make the contents of the press release sound interesting.
How to Write a Press Release
You're going to want to create an intriguing title that makes people think. From here, you'll be able to create an eye-catching first paragraph that flows into the body of your release.
The 6 Steps to Write an Effective Press Release:
Compile a list of all the information and links you'll need to write this release along with creating a folder for the .doc or .docx file and all the photographs or graphics you need to send along with it.
Write a title that demands attention.
Create a first paragraph that gets your point across, for example, "Cathy Marie, head of the school board, wants you to attend the school board's annual Chaos for a Cause fundraising event! With a live DJ, principal for a day drawings, and raffles, this will be the best Chaos for a Cause yet." You'll want to state your most important facts first.
Copy and paste a powerful and relevant quote — this will be your second paragraph. Make sure you use the person's name in the first line of the paragraph.
Write your body paragraphs. Use your bullet points to develop your next one or two paragraphs. Make sure you add your links!
Add your contact information, or the point of contact's information, at the bottom.
How Else Can You Improve Your Press Release Writing Skills?
Like anything, writing a press release takes practice. However, there are a few things you can do to improve your writing skills if you don't have a constant flow of press release prompts at your fingertips.
Ways to Improve Your Press Release Writing Skills:
Look up different writing prompts.
Read every press release you can get your hands on and dissect them.
Ask a journalist or peers to look over your press release and give you constructive criticism.
Final Recap
Press releases allow a formal line of communication between you, your company, and the media. You need to create excitement and buzz around your announcements and press releases are an easy way to get noticed.
They can be daunting, but if you follow the basic writing steps, you'll be ready to rumble in no time. But, like anything in life, you should constantly try to improve upon this skill.
Frequently Asked Questions
Can a press release template include more than just information?
Yes, a press release template can include a section for adding hyperlinks, social media links, quotes, and multimedia assets (e.g., video links). Include these items, as needed, when they directly relate to your news.
How many words do press release templates allow for?
Press releases typically have 300 to 400 words. Fill in each section of a press release template with the exact information required and no extra fluff. Use bullet points and figures to summarize information.
What is the set of "###" at the end of a press release template?
The set of three pound signs ("###") or another indicator visually communicates the end of a press release so readers don't expect any additional information. This also helps reporters know when one release ends and another begins if they receive multiple press releases in the same message.
Are all press release templates formatted the same way?
While it may seem that all press release templates follow the same format, some differences do exist based on specific industries and countries. This makes it important to follow the most popular press release template in your industry and country to ensure your news reaches reporters in a familiar format.
What is a press release?
A press release is a brief statement that features a news announcement about — or from — an organization. Companies and other organizations use press releases to announce new product launches, earnings reports, management changes, and more. Press releases make it easier for journalists and news outlets to learn about potential news items to inform their reporting.
How do you end a press release?
The last section of a press release should include your press contact information. Specifically, it should feature your press contact name(s), phone number(s), and email address(es).
How should you structure a press release?
Press releases typically contain six parts organized as follows:
The issuing organization's logo along with its location and the date
An attention-grabbing headline
A succinct introduction with a strong lede statement
Three paragraphs of body content (in descending order of importance)
The organization's boilerplate content
The press release contact information
Where do you send press releases?
Organizations distribute their press releases to relevant media contacts. This includes newspapers, magazines, radio stations, television networks, and online news sites, among others.
If you don't want to spend your time tracking down relevant media outlets, submit your press releases to a press release distribution service like eReleases. Many of these distribution services also will offer to write your press releases. This can save you even more time and help ensure your company issues professionally written releases more likely to appeal to reporters.
Should I send a press release as a Microsoft Word Doc or PDF file?
Never send a press release as a PDF file. PDFs can prove challenging to format and likely will reduce the chance of a journalist reading and reporting on your news.
Instead, submit your press release to a press release distribution service as a Microsoft Word (.doc/.docx) file.
If you plan to send your release directly to a reporter, copy and paste its content directly into your email rather than including an attachment. Why? Most reporters dislike attachments because they can easily clog up their inboxes.
Do press releases work?
Yes, press releases do work. They also provide many benefits.
Besides the obvious benefit of sharing corporate news with media outlets to promote potential coverage, press releases also help businesses improve their search engine optimization (SEO) rankings and brand recognition. In addition, they can help companies increase sales and market share as well as enhance their credibility.
Press releases also can serve as a tool for mitigating negative media coverage. Public relations firms often use them to help their clients improve their reputations.
Related Articles
Best Press Release Distribution Services