Have you ever wondered what are the dos and don'ts of press release writing? Have you written several press releases only to watch them fail again and again? The success of your press release is correlated to what you do and don't do when writing it. Read on to learn more and improve your PR writing skills.
Recommended: We recommend eReleases if you want a well-written and widely distributed press release to help funnel in more customers and increase revenue for your business.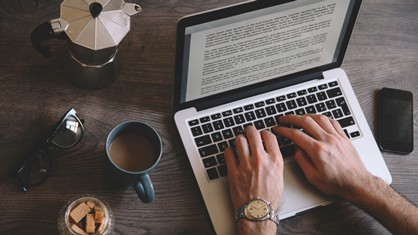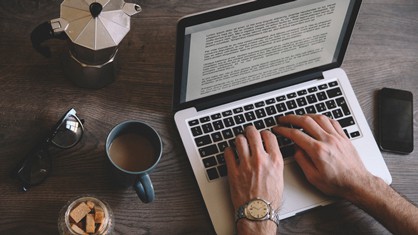 ---
PRESS RELEASE GUIDE:
---
Proof These Dos and Don'ts Work
Journalists claim that over 70% of press releases they receive get deleted because they aren't properly written. With so many press releases sent out daily, there is no shortage of news to report. According to Agility PR, over 3 million press releases are sent out daily. And over 2.5 million are unsuccessful.
Most people read their news online either on their mobile device, tablet, or personal computer. According to a Pew Research study, 89% of Americans even access their local news online. While some presume press releases are merely an SEO (search engine optimization) tool, others are essential for attracting publicity.
What brings results:
Knowing how to write a press release 
Understanding your target audience
Crafting to go viral
Using the best press release distribution service can help save you time and help your business get seen.
The Dos and Don'ts are Important
You can't disregard press release dos and don'ts because your press release won't get distributed if you make a major error. Major formatting errors will land you in the 70% that have not gotten their press release distributed. If you want your press release to get the publicity it needs, boost your brand awareness, and acquire more customers, then follow these dos and don'ts.
Why Know the Dos and Don'ts:
To bolster your chances of success. Trust us, no one likes to fail, and a deep understanding of the rules of press releases will help your release to fit the desired standards of journalists.
It will help you to optimize for SEO. Press releases will help you understand the role SEO plays in boosting your brand's awareness.
Do double-check your grammar. Press release editing should be a priority
Do know the audience that you are targeting
Do include social media support in your press release — it helps to make your press release have an active presence on your social media.
Do business with a reputable press release company. Only use institutions that are reputable
Do measure your press release results. If you have a bad press release, you can learn from the mistakes made and improve your releases going forward.
What You Should Know About Press Releases
Knowing the dos and don'ts of press release writing will bring amazing results. Writing and distributing a press release does not guarantee it will succeed. You need to know how to structure your content and which press release distribution services offer the best value. You also need to consider what will trigger your target audience to pay attention and absorb the news you're presenting.
How to improve your press releases:
Use a lively tone when writing your press release
Highlight important information, (e.g., discounts, promos, cash back offers, etc)
Know your audience and speak to them in terms they understand
Dos and Don'ts of Press Releases Revealed
There are many rules on press release writing. Learn these rules and avoid common mistakes to increase the odds that your release is published.
The Dos and Don'ts:
Compile a list of all the information and links you have seen in this article on what to do and what to avoid in your press release. Create a folder for the .doc or .docx file and the photographs or graphics you need to send along with it. Make sure your list is short and concise.
Write a press release that's of professional quality. This means that the press lease is edited and free of grammatical errors.
Keep your press release well-arranged and structured. Always start from the most important points. This is called primacy.
Statistics or facts you are referencing must be from reputable authorities.
Use bullet points in your press release, and do not make it wordy and unnecessarily long.
Add your contact information and other important details about your company.
Make sure all parts of your press release are very well composed, especially your headline, byline, and first paragraph of text.
How Else Can These Dos and Don'ts Help?
There are several ways to achieve top-notch press release distribution apart from writing the rules in a folder and making sure to follow them. The best way is to simply contract out the work to a professional press release distribution service. This is a company that specializes in putting together top-notch press releases and ensuring they get into the hands of journalists and other media and news outlets.
Creating Error Free Press Releases:
Let the press release distribution company do all the writing and editing. You'll need a company that does both the writing and distribution. Here are two we like that offer both writing and distribution for a reasonable rate.
Contract the service of a professional writer who has written several press releases which were successfully reported on.
Get samples of press releases that are related to the topic you are writing about.
Final Recap
Using the formula provided will help you write the best press release.
Here is a memory jogger:
When possible, use a press release distribution service to both write and distribute your press release
Know your audience
Keep to conventions
Embolden your headline
Structure content in order of importance
Use powerful quotes that captivate your audience
Make sure your press release keeps people engaged
Edit vigorously
Frequently Asked Questions
What font should I write in, and how big should the letters be?
There is no universal standard here. You can use Times New Roman, or you can use Helvetica. Frankly, you can use any font as long as it's legible. You will want to keep the font size around 12. Again, you want to make sure the release is legible.
How do I write a headline?
This article already emphasized the importance of catchy headlines. You also need to clue the reader in on what they are about to get themselves into, without giving away the entire release. For example, "Local cat becoming town mayor," this sounds a bit crazy, but you are letting your reader know what the release is about without giving away any details
How do I make my press release newsworthy?
You have to make the topic exciting and intriguing through your tone and language. Switching around verbs or adding in the words "exclusive" or "invite only" may spark someone's interest. Think about how you could twist the story. The key is creativity. Look for a more interesting way to inform your audience.
What tone should I write my press release in?
You should change your tone based on the company or the person you are writing for. It wouldn't make sense for a fast food company to put out a release that's written in a technological manner. Fast food companies should use emotional language that is more simple. However, if it is a hospital putting out a release, you should write it in a more professional tone.
Will a press release example guide me in writing a press release?
A press release example will guide you through the process of writing a press release for your brand. A press release will help you know the structure and necessary elements your press release should have. A good press release will let you know what should be added and what shouldn't be.
What is a press release?
A press release is a brief statement that features a news announcement about — or from — an organization. Companies and other organizations use press releases to announce new product launches, earnings reports, management changes, and more. Press releases make it easier for journalists and news outlets to learn about potential news items to inform their reporting.
How do you end a press release?
The last section of a press release should include your press contact information. Specifically, it should feature your press contact name(s), phone number(s), and email address(es).
How should you structure a press release?
Press releases typically contain six parts organized as follows:
The issuing organization's logo along with its location and the date
An attention-grabbing headline
A succinct introduction with a strong lede statement
Three paragraphs of body content (in descending order of importance)
The organization's boilerplate content
The press release contact information
Where do you send press releases?
Organizations distribute their press releases to relevant media contacts. This includes newspapers, magazines, radio stations, television networks, and online news sites, among others.
If you don't want to spend your time tracking down relevant media outlets, submit your press releases to a press release distribution service like eReleases. Many of these distribution services also will offer to write your press releases. This can save you even more time and help ensure your company issues professionally written releases more likely to appeal to reporters.
Should I send a press release as a Microsoft Word Doc or PDF file?
Never send a press release as a PDF file. PDFs can prove challenging to format and likely will reduce the chance of a journalist reading and reporting on your news.
Instead, submit your press release to a press release distribution service as a Microsoft Word (.doc/.docx) file.
If you plan to send your release directly to a reporter, copy and paste its content directly into your email rather than including an attachment. Why? Most reporters dislike attachments because they can easily clog up their inboxes.
Do press releases work?
Yes, press releases do work. They also provide many benefits.
Besides the obvious benefit of sharing corporate news with media outlets to promote potential coverage, press releases also help businesses improve their search engine optimization (SEO) rankings and brand recognition. In addition, they can help companies increase sales and market share as well as enhance their credibility.
Press releases also can serve as a tool for mitigating negative media coverage. Public relations firms often use them to help their clients improve their reputations.
Related Articles
Best Press Release Distribution Services