What's a press release, and how do I write one? These two questions may cross your mind as you start to learn about press releases and begin to write them. This article will provide not only a sample press release, but also an explanation of this communications tool and why it works.
Recommended: We recommend eReleases if you want a well-written and widely distributed press release to help funnel in more customers and increase revenue for your business.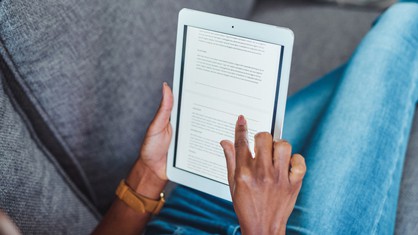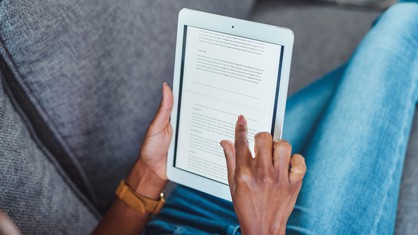 ---
PRESS RELEASE GUIDE:
---
Press Releases Really Work
A whopping 44 percent of journalists consider press releases as the most reliable source of brand-related content. Press releases also provide a simple way to keep the lines of communication open between you and members of the media.
According to Agility PR, US companies issue more than 3 million press releases per day to help persuade journalists to write about the issuing organization.
Specifically, press releases:
Provide pertinent information.
Include links to photos, videos, and other supporting assets journalists can easily download.
Package newsworthy information in an easy-to-read format.
Read our Best Press Release Distribution Service 2021 review to find the right press release distribution for your business's specific needs.
The Importance of Press Releases
Press releases provide an efficient means of communication between journalists and an organization's public relations team. They also help public relations professionals enhance an organization's credibility.
To help persuade journalists to write about your business's new product or event, your release must make it sound both newsworthy and interesting.
Key Reasons Why Press Releases Are Important:
They can help persuade reporters to write about your product, event, or other timely news.
They can help generate consumer excitement for your announcement.
They can efficiently communicate your timely business news to a broad audience.
What You Should Know About Press Releases
Press releases can vary significantly in terms of their length, writing style, and content.
Here's What You Should Know:
You may need to write different press releases using different styles of writing to align with their specific content and the issuing organization's brand personality and/or industry.
Each press release will look different, depending on the details of specific announcements and the type of news you want to share.
You must make the contents of a press release sound interesting to capture journalists' attention and help persuade them to write about your news.
How to Write a Press Release
As a best practice, start with an attention-grabbing headline that'll make people think. From there, create a succinct first — or "lede" — paragraph that clearly communicates the main point of your news.
Then, provide additional, supporting details within the body of the release in descending order of importance.
Basic Press Release Writing Steps:
Before you start writing, compile a bulleted list of all the information and links you'll need to write this release.
Create a folder to house your press release document as well as any accompanying photos, graphics, or other related assets.
Write an attention-grabbing headline.
Create a lede paragraph that succinctly communicates your main point. For example, "School Board Chair Cathy Marie invites you to attend the 10th annual 'Chaos for a Cause' fundraising event. This year, it'll feature a live disc jockey, 'principal for a day' drawings, and raffles." Remember to state your most important fact first.
Use a quote for your second paragraph. Make sure to cite the person's name, title, and relevance to the news if that's not immediately obvious. Write at least two more paragraphs to form the body of your release based on the remaining bullet points in your information list. Remember to add any relevant links and a second quote.
Add your contact information — or the relevant point of contact's information — at the bottom.
SAMPLE:
[Month Day, Year]
[INSERT THE HEADLINE HERE]
BOULDER, Colo.—Waxahachie Nads Founder Joe Momma and Va Va Voom Dancer Daphne Starr turned themselves in Sunday in Boulder, Colo. after meeting and then disappearing from the popular club early Saturday morning.
The couple said they went to Ol' South Pancake house after leaving the club around 1:30 am. While there, Momma and Starr found a tract that had been left behind. "It was an amazing night. We found each other and we found God. It was in the stars most definitely," Starr said.
She continued to say that she would continue to work at Va Va Voom saying, "Some people say it's contradictory for me to say I found God and still want to dance, but I believe that what I'm doing is a ministry." Starr went on to say, "I am not ashamed of my body and I'm not ashamed that I'm improving the quality of life for lonely men. But I am devoted to my Joe. He's the love of my life."
Momma was not sure what the fuss was about, stating that, "I just went to celebrate a big contract and I ended up falling in love. Birds do it, bees do it and this past Friday, I done did it. And come to Jesus to bootso all the way 'round its been a pretty dadgum good ol' week for Joe Momma."
The couple plans to get married in December, Starr said, " We're thinking of a Christmas wedding in the mountains. We'll be close to God, we'll be close to each other and it will be so romantic."
How to Choose the Right Tone for Your Press Release
Some press releases require an analytical tone of writing (e.g., those focused on corporate earnings, business partnerships, and new contracts) while others can take a less formal tone (e.g., announcements about a small business hosting a community event or contest). Because each press release will provide different content, you must use a tone appropriate to the announcement's specific news.
Key Factors for Choosing Your Release's Tone:
Analyze the type of news you plan to announce and match your writing tone to that topic. For example, a small business might use a formal tone when launching a new product and a more casual tone when announcing the winners of a contest it sponsored.
Consider the issuing company's voice. A local coffee shop may use a less formal tone in its press releases than a graphic design firm serving corporate clients.
Final Recap
Press releases can provide an efficient and effective way to generate interest in your business's events, new products, or other timely news. Yet, writing a press release may seem like a daunting task at first.
By breaking the process down into several small steps, you can create engaging, informative announcements capable of capturing a journalists' attention.
Frequently Asked Questions
What do I do if my release is too short?
This is where you get inventive! No, we are not going to make things up. Instead of saying, "there will be a disc jockey," you could say, "There will be an amazing live disc jockey bringing you all of the hits throughout the night." You just need to keep adding onto the facts like you are trying to get the word count up on a High School essay.
When should you create a press release?
Organizations use press releases to share information about anything that's newsworthy and timely, such as the launch of a new product, an upcoming event, or a major new contract. If your announcement doesn't pass the timely and newsworthy test, consider sharing that information another way (e.g. in a blog post on your business website or via posts on your business's social media accounts..
What if I have to write about something that's not newsworthy?
If you can't avoid this situation, try to make the release's content seem as newsworthy as possible. Aim to present the topic in exciting or intriguing terms through your tone and language. For example, using words like "exclusive" and "invite-only" may help spark someone's interest. Think about how you can position the announcement to grab — and hold — a reporter's attention.
How do I write a press release headline?
The most effective headlines can grab a reader's attention and spark their curiosity. Strong headlines also give readers a high-level view of the news without revealing all the supporting details.
How can I ensure media outlets will publish my news?
You can't. Reporters have no obligation to write about any press releases they receive — no matter how well-written or newsworthy.. Even if you have a professional relationship with a specific reporter or news outlet, that won't guarantee coverage. But, using a press release distribution service can help ensure your release reaches relevant reporters most likely to have an interest in your news.
What is a press release?
A press release is a brief statement that features a news announcement about — or from — an organization. Companies and other organizations use press releases to announce new product launches, earnings reports, management changes, events, and more. Press releases make it easier for journalists and news outlets to learn about potential news items to inform their reporting.
How do you end a press release?
The last section of a press release should include your press contact information. Specifically, it should feature your press contact name(s), phone number(s), and email address(es).
How should you structure a press release?
Press releases typically contain six parts organized as follows:
The issuing organization's logo along with its location and the date
An attention-grabbing headline
A succinct introduction with a strong lede statement
Three paragraphs of body content (in descending order of importance)
The organization's boilerplate content
The press contact information
Where do you send press releases?
Organizations distribute their press releases to relevant media contacts. This includes newspapers, magazines, radio stations, television networks, and online news sites, among others.
If you don't want to spend your time tracking down relevant media outlets, submit your press releases to a press release distribution service like eReleases. Many of these distribution services also will offer to write your press releases. This can save you even more time and help ensure your company issues professionally written releases more likely to appeal to reporters.
Should I send a press release as a Microsoft Word or PDF file?
Never send a press release as a portable document format (PDF) file. PDFs can prove challenging to format and likely will reduce the chance of a journalist reading and reporting on your news. Instead, submit your press release to a press release distribution service as a Microsoft Word (.doc/.docx) file.
If you plan to send your release directly to a reporter, copy and paste its content into your email rather than including an attachment. Why? Most reporters dislike attachments because they can easily clog up their inboxes.
Do press releases work?
Yes, press releases do work. They also provide many benefits.
Besides the obvious benefit of sharing corporate news with media outlets to promote potential coverage, press releases also help businesses improve their search engine optimization (SEO) rankings and brand recognition. In addition, they can help companies increase their sales and market share as well as enhance their credibility.
Press releases also can serve as a tool for mitigating negative media coverage. Public relations firms often use them to help their clients improve their reputations.
Related Articles
Best Press Release Distribution Services