If you have newsworthy information you want to share with everyone, it's time to create a press release. But what is a press release and how do you write one?
A press release is a brief written statement designed to formally communicate news. This article will cover the basic elements of a press release and provide a brief tutorial for writing one.
Recommended: We recommend eReleases if you want a well-written and widely distributed press release to help funnel in more customers and increase revenue for your business.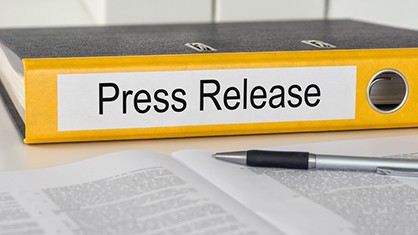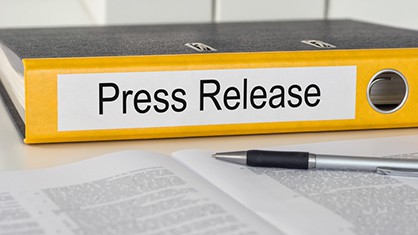 ---
PRESS RELEASE GUIDE:
---
Proof That Press Releases Work
Even as social media changes how people share and consume news, press releases still play a key role in communicating information to media outlets. In fact, a global survey of journalists found 63% citing press releases as their preferred vehicle for conveying news.
Specifically, Press Releases:
Announce your newsworthy information in an easy-to-read format
Include photos, videos, and links to other visual aids journalists can easily copy and paste into their articles
Increase your company's brand awareness
Read our Best Press Release Distribution Service 2021 review to find the right press release distribution for your business's specific needs.
The Importance of Following a Press Release Tutorial
Using a press release tutorial often makes writing your first press release easier. These tutorials can also give you greater reassurance in your completed work, knowing you followed proven tips and best practices. The countless press release tutorials on YouTube™ provide further evidence of their beneficial nature.
Press Release Tutorials:
Make writing your first press release easier
Offer tips that helped others successfully write releases
Guide you toward a professional press release format
What You Should Know About Press Release Tutorials
While you can find a wide range of press release tutorials online — from blog posts to instructional videos — make sure to follow one from the country where you plan to distribute your release. This will ensure your press release meets the specific standards of that country's journalists.
Country-Specific Press Release Components:
The preferred layout
The type of information you should include
The order in which you should list that information
How to Write a Press Release
Once you compile all of your newsworthy information, review a press release tutorial before you start writing. Your press release must immediately capture a reporter's attention with a compelling headline and keep them reading with informative and well-written body paragraphs.
Basic Steps for Writing a Press Release:
Start with an attention-grabbing headline that includes action words.
Note the issue date and location, including the city and state.
Create a first — or "lede" — paragraph that succinctly communicates your main point. Remember to state your most important fact first.
Write two or three more paragraphs to form the body of your release, providing supporting details about your news in descending order of importance. Remember to add any relevant quotes or bulleted facts and figures.
Provide a brief company description (also known as boilerplate language).
Add the point of contact's name, email address, and phone number at the bottom.
End the release with a set of three pound signs ("###") or another indicator signaling the press release's conclusion.
Common Press Releases Topics
Organizations issue press releases to announce a variety of newsworthy and timely information. Here are some of the most common topics covered in press releases:
Upcoming events
Grand openings
New product launches
Product updates
New partnership announcements
Company rebranding campaigns
Merger and acquisition news
Executive promotions/new hires
Awards
Final Recap
Press releases remain an effective way to communicate business news. Using a press release tutorial can make the process of writing your first release easier while also giving you greater confidence in your completed work. These tutorials can prove especially helpful when they focus on the country where you plan to distribute your press release.
Frequently Asked Questions
How many words should press releases have?
Press releases typically have 300 to 400 words. Complete each part of the release with the exact information required and no extra fluff. Use bullet points and figures to summarize information.
What font and font size should I use in my press release?
There's no right or wrong answer here, just some general guidelines. While many press releases use a font like Times New Roman®, Arial®, or Helvetica®, you can use any font — as long as it's legible. In terms of font size, aim for nothing smaller than 10 point and nothing larger than 12 point. Again, you want to ensure your release is easy to read.
How do I write an attention-grabbing headline?
The most effective headlines can grab a reader's attention and spark their curiosity. Strong headlines also tend to give readers a high-level view of the news without revealing all the supporting details.
For example, the headline "Mayor Betty White Announces Tour With Snoop Dogg" may sound a bit crazy, but it tells readers what the release will focus on without sharing too many details.
What is the set of "###" at the end of a press release template?
The set of three pound signs ("###") or another indicator visually communicates the end of a press release so readers don't expect any additional information. This also helps reporters know when one release ends and another begins if they receive multiple press releases in the same message.
Are all press release templates formatted the same way?
While it may seem that all press release templates follow the same format, some differences do exist based on specific industries and countries. This makes it important to follow the most popular press release template in your industry and country to ensure your news reaches reporters in a familiar format.
What is a press release?
A press release is a brief statement that features a news announcement about — or from — an organization. Companies and other organizations use press releases to announce new product launches, earnings reports, management changes, and more. Press releases make it easier for journalists and news outlets to learn about potential news items to inform their reporting.
How do you end a press release?
The last section of a press release should include your press contact information. Specifically, it should feature your press contact name(s), phone number(s), and email address(es).
How should you structure a press release?
Press releases typically contain six parts organized as follows:
The issuing organization's logo along with its location and the date
An attention-grabbing headline
A succinct introduction with a strong lede statement
Three paragraphs of body content (in descending order of importance)
The organization's boilerplate content
The press release contact information
Where do you send press releases?
Organizations distribute their press releases to relevant media contacts. This includes newspapers, magazines, radio stations, television networks, and online news sites, among others.
If you don't want to spend your time tracking down relevant media outlets, submit your press releases to a press release distribution service like eReleases. Many of these distribution services also will offer to write your press releases. This can save you even more time and help ensure your company issues professionally written releases more likely to appeal to reporters.
Should I send a press release as a Microsoft Word Doc or PDF file?
Never send a press release as a PDF file. PDFs can prove challenging to format and likely will reduce the chance of a journalist reading and reporting on your news.
Instead, submit your press release to a press release distribution service as a Microsoft Word (.doc/.docx) file.
If you plan to send your release directly to a reporter, copy and paste its content directly into your email rather than including an attachment. Why? Most reporters dislike attachments because they can easily clog up their inboxes.
Do press releases work?
Yes, press releases do work. They also provide many benefits.
Besides the obvious benefit of sharing corporate news with media outlets to promote potential coverage, press releases also help businesses improve their search engine optimization (SEO) rankings and brand recognition. In addition, they can help companies increase sales and market share as well as enhance their credibility.
Press releases also can serve as a tool for mitigating negative media coverage. Public relations firms often use them to help their clients improve their reputations.
Related Articles
Best Press Release Distribution Services