Newswire is a press release distribution service for businesses looking to spread their news through various news outlets to improve positioning in the marketplace, manage brand awareness, improve reputation, and increase sales. Read this review and discover more.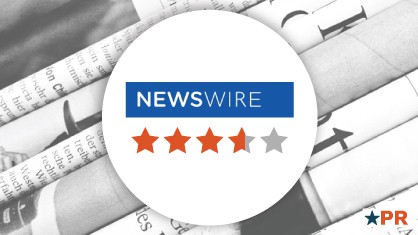 ---
BEST PRESS RELEASE SERVICE: eRELEASES
We recommend eReleases because they offer affordable, high-quality press release services tailored to entrepreneurs. Click below to save 30% on your press release today.
---
Our Review of Newswire
We've reviewed the best press release distribution services on the market and found Newswire to be a good option for new business owners.
Some of the things we like include:
Wide digital distribution networks
Search engine optimization (SEO) services
Wide distribution networks regionally and nationally
Decent pricing tiers
Stay with us as we reveal Newswire's products, run through the features and benefits, weigh the pros and cons of partnering with them, and look at customer reviews.
Read our Best Press Release Distribution Service 2021 review to find the right press release distribution for your business's specific needs.
Our Approach
Selecting the best distribution for your business comes down to four things:
Business needs
Products and services offered
Affordability
Reputation and track record
Snapshot of Newswire's PR Services
Newswire offers four distribution packages. Here are Newswire's pricing tiers:
Newswire Digital ($199) — Digital distribution, analytics, 500-words, backlinks, and includes a picture, video, and industry list.

Newswire Digital Plus ($449) —Expanded digital distribution, analytics, dual editing, a 500-words, backlinks. Also includes a picture, video, and industry list.


Newswire State ($499) — Expanded digital distribution, state distribution, social media marketing, analytics, dual edits, a 500-words, backlinks, a picture, video, and industry list.


Newswire National ($799) — Expanded digital distribution, national distribution, social media marketing, analytics, dual edits, a 500-words, backlinks, and includes a picture, video, and industry list.
Features and Benefits
The main thing businesses want from a distribution service is a wide distribution network where press releases stand a better chance of being publicized.
Newswire offers features businesses need, including:
SEO and backlink services (drive traffic back to your website)
Extensive journalistic reach (loads of press coverage potential at the state and national level)
Transparent pricing (low prices retain customers)
Advanced online distribution (spread your news digitally)
Pros and Cons of Newswire's Services
Pros
Multimedia options (video, images, and social media)
Includes analytics
Connected to an extensive network of journalists and news outlets
Cons
Limited basic plan (no editing services, limited distribution)
Affordable packages but on the higher end compared to competitors
How to Submit a Newswire Press Release
Pay a visit to Newswire
Click on "Let's Get Started — Press Release Distribution"
Select a package
Check out
Customer Reviews
Measuring reputation can be done by looking at reviews of Newswire customers. Here are some reviews taken from the Trustpilot website:
"It was not published properly on the network website. Not worth using at this much cost."

—Sourabh Sharma
"Service was easy to use."

—Noelle Abarelli
Final Thoughts
Newswire offers distribution services that work for small budgets, starting at just $199 per digitally distributed. It also provides analytics to help measure your PR campaigns more accurately.
Newswire doesn't offer PR writing. Check out eReleases or SiteTrail if you'd like a more complete solution.
Want to check out more reviews? See our Best Press Release Distribution Services review.
Press Release FAQs
How do I write a press release?
The easiest way to write a press release on your own is to use a template and modify it. You can use the instructions below to help guide you.
PR writing instructions:
The main thing to focus on is the headline. It should capture the reader instantly.
Next, write your lede statement — the first sentence. It should explain the entirety of your news.
Structure the next couple of paragraphs in order of importance.
Finish off by affixing boilerplate ("about us") text followed by your contact information.
It is important to include the date your PR publication was created. Doing this will help the journalists and news outlets know the best time to report on the news. For more information on how to write a press release, check out our guide, which walks you through the entire process step by step.
What is a press release?
Press releases provide information to news outlets about a company. The purpose of writing a PR piece, or news release, is to inform readers of an event or issue and to draw their attention to the story.
The purpose of this type of writing is to entertain, subtly influence, and persuade. Avoid coming off as sales-like.
If you want to go viral, you'll need to make sure that the information you provide has a strong enough call to action. Readers will be curious about what you have to say and spread the news about your business.
How do I send a press release?
Sending out a press release can be complicated and time-consuming. Most businesses opt to outsource to a service like eReleases. These companies specialize in writing and distributing to a wide audience.
If you do decide to distribute your news release yourself, you'll need to contact each and every media outlet, inquire about how to submit your press release for publication, and follow their instructions. It will help to follow their instruction carefully, this will increase the chances of your PR will being reported on.
How do I format a press release?
The best way to approach formatting a press release is to use a template. Using a template will help to make sure you format the document correctly and save on errors.
If you want us to walk you through the proper press release format, check out our guide on how to write a press release.
Related Articles