RealWire is a press release distribution service for businesses looking to spread their news through various news outlets to improve positioning in the marketplace, manage brand awareness, improve brand reputation, and increase sales.
Read this review and discover more about this company, its product features and benefits, pros and cons, and what other customers have to say about RealWire.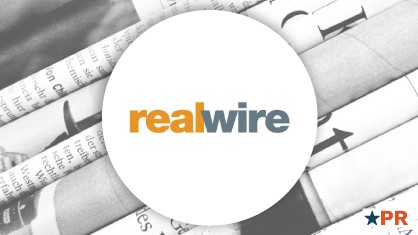 ---
BEST PRESS RELEASE SERVICE: eRELEASES
We recommend eReleases because they offer affordable, high-quality press release services tailored to entrepreneurs. Click below to save 30% on your press release today.
---
Our Review of RealWire
Before we get into this review, we should note that RealWire made our 2021 list for best press release distribution services. After spending many hours reviewing the best distribution services, we like RealWire because it includes features in its basic package that many other companies would charge extra for.
These services include:
Unlimited word count
Indexing for major search engines
Image and hyperlink support for up to three of each
Distribution tailored to your audience
Read on as we reveal RealWire's products, run through the features and benefits, and weigh the pros and cons of partnering with them. We'll also look at some customer reviews.
Read our Best Press Release Distribution Service 2021 review to find the right press release distribution for your business's specific needs.
Our Approach
Selecting the best PR Service for your business comes down to four things:
Business needs
Products and services offered
Affordability
Reputation and track record
Snapshot of RealWire PR Services
RealWire offers three distribution packages. Each package offers the same basic features you receive, and the last package offers long-term evaluation, a premium service where RealWire distributes your press releases and provides tracking for a given period of time.
Pricing for these packages ranges from $207 (£149) to $318 (£229), meaning the pricing is highly competitive. Additionally, RealWire has lots of positive customer reviews, which makes it easy for us to recommend RealWire to you
RealWire Services and Pricing
Sendit News Release ($207/£149) — Traditional distribution includes industry and geographically-targeted distribution, unlimited word counts, image/supporting file/link inclusion, and Google News indexing.
Blogit News Release ($318/£229) — Social media distribution that includes everything from the Sendit package, plus additional media support, comment moderation, branded releases, user sharing, domain mapping, and archiving.
Proveit (Varies) — A distribution and evaluation tool that tracks and analyzes PR coverage for a set number of days. Pricing varies based on the number of days selected.
Features and Benefits
The main thing businesses want from a press release distribution service is a wide distribution network that helps your business stand a better chance of making the news. Businesses also want the best writers to draft their press releases, since this improves the chances that they are picked up by journalists and news outlets. Beyond this, everything else is icing on the cake.
RealWire offers a variety of features businesses need, including:
Specialized editorial reviews
Distribution through M2 PressWIRE
Indexing for all popular search engines
Performance score included with tracking package
Social media package designed for sharing and multimedia optimization
Pros and Cons of RealWire's Services
Pros
Unlimited word count
Reliable customer service and support
Competitive and flexible package options
SEO services including indexing, unique URLs, and alt-text
RealWire Influence Rating reports
Specialized social media distributions
Translation services are available for an additional fee
Links provided for easy sharing
Cons
No available writing services
Unable to find reviews on third-party sites
Flash videos and video files require an additional fee
How to Submit a RealWire Press Release
Go to RealWire's website
Select "Send Release"
Fill out a PR sign-up form
Click "Submit"
Customer Reviews
We measure reputation by looking at reviews of actual RealWire customers. After a significant amount of research, we were unable to find any reviews listed on third-party review sites. However, here are some legitimate reviews taken from the RealWire website:
"Octopus Group has used RealWire from its inception — with clients in IT security and computing we see a great ROI from using RealWire, the website is easy to use and the service from their account team is first class. "

—Pete Hendrick
"I am a long-time client of RealWire, and will continue to be one for years to come. They are professional, responsive and have tremendous reach. Moreover, they understand the tech space and allow me to target the markets and niches I know will amplify what I have to say. Their tracking service also lets me understand what works, and repeat it for added success. "

—Peggy Salz
"We have used RealWire for our online press release distribution over the last few years and have found them to be successful, particularly within the Telecoms sector. They have the knowledge and ability to target the online media effectively through both conventional and social media releases, helping our clients improve their visibility in key Internet search engines. They add value to our PR activities and are readily available to offer help and advice if and when needed."

—Richard White
"The service I get from RealWire allows us to add real value to the online distribution offering, made available to our clients across a variety of industries, including technology and telecoms. The results are outstanding and we regularly achieve coverage on leading sites. RealWire provides Vanilla Public Relations with an exceptional solution to achieving online coverage for its clients. "

—Nicola Males
Final Thoughts
We like RealWire because of its versatility and analytical services. It provides high-quality tracking, influence ratings, and performance scores and offers analytical reports based on these factors. Its services cover a wide variety of business needs, and it has a positive reputation and track record.
Overall, we think you may want to choose RealWire if you need a quality press release with detailed reports.
Need press release writing services? Check out eReleases and SiteTrail — both offer writing and press release distribution at affordable rates.
Press Release FAQs
What tracking options does RealWire offer with its distribution packages?
One of RealWire's standout features is that it offers detailed link tracking for up to 10 days after initial distribution. With this tracking, you will receive a detailed report that tracks your press release's success by comparing it to other releases in your sector. This ranking is known as your Press Release Performance Score and can be used to measure your audience reach and engagement. Make sure you purchase the distribution and evaluation package (Proveit) for the length of time you would like tracking features.
Will RealWire write my press release for me?
No, RealWire does not offer writing services at this time. It will, however, conduct a thorough editorial review of your press release once it is submitted. RealWire has a dedicated team of editors and journalists that will make sure your publication is free of errors prior to distribution. With their unlimited word count inclusion, you will not have to pay extra for a longer pieces to be reviewed.
Does RealWire offer same-day press release distribution?
Yes, RealWire does have the option to have a press release distributed on the same day it is submitted. You can contact the RealWire team for assistance with an after-hours submission request as it has support available at all hours of the day. RealWire does not outline price points or packages for this option, so you would need to speak with a consultant about the specifics about after-hours or same-day services.
What social media services are included in the Social Media News Release Package?
RealWire is unique in that, unlike most agencies, it has a specialized package for social media releases. It offers a high ranking in Google for a Social Media News Release with its standard Social Media News Release package as well as SEO ranking features. Additionally, RealWire will publish your press release on its Twitter feed. You will also receive links for you to share your release on your own social media feeds.
What outlets will RealWire distribute my press release to?
RealWire has a network of over 4,500 outlets that your press release can be distributed to, and these will be specialized depending on your sector. There are also distribution options for your release through the Press Association and Dow Jones. No matter which distribution network your release is distributed to, you will have the option to have the release distributed immediately or at a later scheduled date.
How do I write a press release?
The easiest way to write a press release yourself is to use a template. Then, modify the template to fit your needs.
PR writing instructions:
The main thing to focus on is the headline. It should capture the reader instantly.
Next, write your lede statement — the first sentence of your press release. It should explain the entirety of your news.
Structure the next couple of paragraphs in order of importance. Keep the most important fact first, followed by the next, and so forth.
Finish off by affixing boilerplate ("about us") text followed by your contact information.
Make sure you have your press release date mentioned underneath your logo and before you headline. This way, journalists and news outlets know when they can report on the news. For more information on how to write a press release, check out our How to Write a Press Release guide, which walks you through the entire process step by step.
What is a press release?
Press releases provide information to news outlets about a company. The purpose of writing a press release, or news release, is to inform readers of an event or issue and to draw their attention to the story.
When writing for print media, it's important to keep in mind that print reporters and editors aren't "the general public." They are often very busy people who spend their whole day trying to gather information and get it to their readers as quickly as possible.
The purpose of this type of writing is to entertain, subtly influence, and persuade. Avoid coming off as sales-like.
If you want your press releases to go viral, you'll need to make sure that the information you provide has a strong call to action so that readers will be curious about what you have to say and spread the news about your business.
How do I send a press release?
Sending out a press release can be complicated and time-consuming. Most businesses opt to outsource their press releases to a press release distributor like eReleases. These companies specialize in writing and distributing press releases to a wide audience.
If you do decide to distribute your news release yourself, you'll need to contact each and every media outlet, inquire about how to submit your press release for publication, and follow their instructions. Following these steps is essential, however it does not guarantee your press release will be reported on.
How do I format a press release?
Formatting a press release is best done using a template. Proper formatting is important because most news outlets will not even glance at your press release if it isn't formatted properly.
If you want us to walk you through the proper press release format, check out our guide on how to write a press release.
Related Articles