There are many different ways you can get information out to your target audience, so why write a press release? You can never be sure that you are getting an article published when using this method, so how do you know if writing a press release is worth your time and effort?
In this article, we'll discuss why writing a press release may work for you, or why you might want to go a different route. We'll even talk about press release writing basics!
Recommended: We recommend eReleases if you want a well-written and widely distributed press release to help funnel in more customers and increase revenue for your business.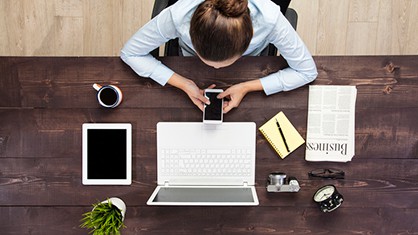 ---
PRESS RELEASE GUIDE:
---
Proof That Press Releases Work
Did you know that 44% of journalists consider press releases to be the most reliable source of original content. These documents are a simple way to keep the line of communication open between you and the media. 
According to Agility PR, numerous press releases are sent out daily, helping journalists find content to write about.
Press Releases :
Provide pertinent information.
Include photos, videos, and links that journalists can easily copy and paste.
Allow newsworthy information to be packaged in an easy-to-read format.
Recommended: Read our quick guide to learn more about what is a press release.
Why are Press Releases Important?
Press releases help build credibility and create a formal and efficient line of communication between you, your company, and the media.
Your goal is to create excitement around your product or event, so you need to make things sound newsworthy and interesting. This'll help you generate excitement — giving your product or event a greater chance of getting published.
Reasons Why Creating Buzz Is Important:
It'll help get your product or event noticed.
It'll help get your consumers excited about your announcement.
It'll get the word out to the community.
What You Should Know About Press Releases
Press releases are not a guarantee. You cannot ensure that something will be published, no matter how well you write your release. However, press releases do build credibility and create a form of communication.
Why Press Releases Matter:
Builds your credibility
Ensures that the media gets the facts in the correct frame
Creates a line of formal communication between you and the media
How to Write a Press Release
You're going to want to create an intriguing title that makes people think. From here, you'll be able to create an eye-catching first paragraph that trickles information down to the body of the release.
The Steps:
Compile a list of all the information and links you'll need to write this release along with creating a folder for the .doc or .docx file and whatever photographs or graphics you need to send along with it.
Write a title that's eye grabbing.
Create a first paragraph that gets your point across, for example, "Cathy Marie, head of the school board, wants you to attend the school board's annual Chaos for a Cause fundraising event! With a live dj, principal for a day drawings, and raffles, this will be the best Chaos for a Cause yet." You'll want to state your most important fact first.
Insert a relevant quote to kick off your second paragraph. Make sure you use the person's name in the first line of the paragraph.
Write your body paragraphs. Use your bullet points to develop your next paragraphs. Make sure you add your links!
Add your contact information, or the point of contact's information, at the bottom.
Additional Ways to Get Your Information to the Media
There are many different ways you can tell the media about your newsworthy event, product, or announcement. You can even go the advertising route and pay to have ads placed where your clients can see them.
Or, you can go the influencer route either sending free products or an announcement to influencers that target your audience. You will have more power over the tone of your message; however, you may not have the same amount of trust with their audience.
Ways to Get Your Information Out There:
Pay for ad placement.
Send products or press packages to influencers.
Pay influencers to talk about your announcement, product, or event on their media.
Final Recap
There are many different ways you can get your information out into the sphere. Press releases are just one of many different ways.
If you are wanting to ensure publication to a controlled audience, you may want to look towards advertising. However, there are issues with advertising. You may not have the same amount of trust, and you can never be sure that your target didn't skip over that part of the podcast, video, or if they just didn't pay attention to the post.
If you want to go the public relations route, you do have more options than just a press release. You can use a media release, send press packages, or you can even create a social media campaign. However, press releases create trust that you may not be able to find anywhere else.
Frequently Asked Questions
How do I make this seem newsworthy?
This is where you get inventive. You can replace descriptive words with a word that has a more exciting connotation. This could mean switching something simple like, "new," with, "state of the art."
What do I do if my release is too short?
Reporters have minimal time to assess potential news items and likely won't read a press release if it's overly long or filled with unnecessary language. If your release already communicates your main point along with an engaging quote (or two) and a few supporting details, that's all you need. Avoid adding content to simply reach an arbitrary word length.
How do I order my facts in my press release?
You should get the main point across in the first paragraph and slowly trickle down from most to least important. To do this, we suggest keeping a bulleted list of all of your facts from most to least important within reach when writing a press release. This should help you when you're writing and help you make sure you add everything that you need to add to the press release.
How can I be assured that something will be published?
If you are sending the press release out yourself, there is no guarantee. Even if you have a relationship with the publication, you will never be 100% certain. However, if you go through press release distribution services, you may be able to guarantee some amount of placement.
How do I write a headline?
The headline needs to be eye catching. You also need to clue the reader in on the topic of your release without giving away the entire release. For example, "Mayor Betty White Announces Tour with Snoop Dog" sounds a bit crazy, but you are letting your reader know what the release is about without giving away all the details.
What is a press release?
A press release is a brief statement covering news announcements about or from an organization. They are used to roll out new product launches and make it easier for journalists and news outlets to report on the news.
How do you end a press release?
The last piece of a press release should be your press contact information. You'll want to include the phone number(s), contacts' name(s), email address, and physical address.
How is a press release structured?
Normally, press releases contain six parts organized as follows:
Logo, date, location
Eye-catching headline
Introduction with a strong lead statement
Three paragraph body content (leveled by primacy)
Boilerplate content
Press release contact information
Where do you send press releases?
Distribute press releases to relevant media contacts. This includes newspapers, radio, and television.
If you don't want to spend your time tracking down media outlets, submit your press releases to a press release distribution service like eReleases. Many firms will also write your press releases, saving you even more time and ensuring they get picked up by the media.
Should I send a press release as a Word Doc or PDF?
Never send a press release as a PDF. PDFs are challenging to format and are more likely to reduce the chance of your press release being reported on. Instead, use MS Word (.doc/.docx) to send your press release. If you do not have Word, it is better to copy and paste directly into an email rather than in a PDF.
Do press releases work?
Yes, press releases do work. Press releases have many benefits.
Besides the obvious benefit of sharing corporate news to the media for reporting purposes, they also help corporations improve their search engine optimization (SEO), improve brand recognition, increase sales, increase market share, and enhance credibility. Press releases can also be a tool for mitigating negative press. They are often used by public relations firms to help companies improve PR.
Related Articles
Best Press Release Distribution Services