What is AP style? And how do I write a press release in AP style?
When diving into AP style for the first time you may get a bit confused. This is a different style of writing that journalists and press release writers use but don't stress. Writing a press release in AP style is easier than you'd think.
Recommended: We recommend eReleases if you want a well-written and widely distributed press release to help funnel in more customers and increase revenue for your business.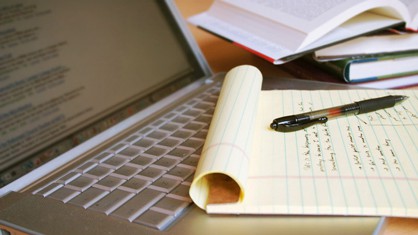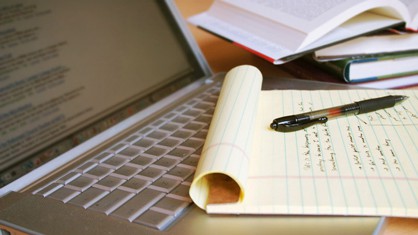 ---
PRESS RELEASE GUIDE:
---
Proof That Press Releases Work
In a recent survey, 44% of journalists consider press releases to be the most reliable source of brand-related content. These documents are a simple way to keep the line of communication open between you and the media.
According to Agility PR, over 3 million press releases are sent out daily, helping journalists find content to write about.
Press Releases:
Provide pertinent information.
Include photos, videos, and links that journalists can easily copy and paste.
Allow newsworthy information to be packaged in an easy-to-read format.
Read our Best Press Release Distribution Service 2021 review to find the right press release distribution for your business's specific needs.
Why is Writing in AP Style Important?
AP style is the universal style of journalists and press release writers. It helps journalists and writers communicate more efficiently.
AP Style Tips:
You will need to capitalize formal titles when they appear before a person's name.
You will also need to lowercase titles if they are informal.
You will not use an Oxford comma! This means when you write out a list, you will leave out the comma that typically comes before the word, "and."

With the Oxford comma: Chickens, hens, and roosters.
Without the Oxford comma: Chickens, hens and roosters.
What You Should Know About Writing a Press Release in AP Style
This is the style that journalists and press release writers alike write in. It's well respected in the community, and your peers will expect you to know what AP style is; however, you do not need to know all of the rules. In fact, you should probably purchase a recently published AP Stylebook, so you have a reference for answering any formatting questions that come along.
Why You Should Use AP Style:
It's expected that you write in this style.
Journalists and press release writers both use this style of writing to communicate.
It is more formal than stating the facts and sending it off.
How to Write in AP Style
First of all, you need to purchase an AP Stylebook. This will help you tremendously, as there are too many rules to list
Basic AP Style Writing Tips:
Make sure you get the state abbreviation correct! Alaska, Hawaii, Idaho, Iowa, Maine, Ohio, Texas, and Utah are all written out.
Reminder: Do not use the Oxford comma!
Spell out all numbers one through nine. With anything greater than nine, use the numerical version.
How Else Can I Learn to Write in AP Style if I Don't Have a Book?
Google! When in doubt, google it out. There are a ton of free resources that you can search through. You just need to be careful of which ones you use.
How Do I Know if a Site Is Credible:
Check the verbiage and grammar used. Make sure that the writer is using appropriate language.
Look at the date the article was last updated. If the article was updated over three years ago, you may want to look for a different source.
Make sure the site looks credible. Inspect graphics to make sure that they are not pixelated.
Final Recap
AP style is the preferred style of press release writers and journalists. This is how these professional writers communicate amongst the chaos.
This style of writing is not something that you need to be scared of — it's simply a standardized way to form sentences.
Frequently Asked Questions
Do I have to write in AP style?
It is frowned upon in some circles not to use AP style. Writing a press release in AP style makes it easier to communicate and gives the reader a better understanding of what point you are trying to make.
What if I don't want to buy the book?
You don't have to buy anything! However, we would suggest purchasing an AP style writing book. This makes it easier to look different things up. You can always use Google if in doubt.
What happens if I mess something up?
Making a mistake can result in confusion for other parties. This is why you have your information attached to your message. This way you can be contacted to further clarify any confusion.
How do I format a title?
Most words are title cased;however, words like "a," or "to" are left lowercase. This makes your title pop! You are also going to want to write something that's eye-catching.
What is a press release?
A press release is a brief statement that features a news announcement about — or from — an organization. Companies and other organizations use press releases to announce new product launches, earnings reports, management changes, and more. Press releases make it easier for journalists and news outlets to learn about potential news items to inform their reporting.
How do you end a press release?
The last section of a press release should include your press contact information. Specifically, it should feature your press contact name(s), phone number(s), and email address(es).
How should you structure a press release?
Press releases typically contain six parts organized as follows:
The issuing organization's logo along with its location and the date
An attention-grabbing headline
A succinct introduction with a strong lede statement
Three paragraphs of body content (in descending order of importance)
The organization's boilerplate content
The press release contact information
Where do you send press releases?
Organizations distribute their press releases to relevant media contacts. This includes newspapers, magazines, radio stations, television networks, and online news sites, among others.
If you don't want to spend your time tracking down relevant media outlets, submit your press releases to a press release distribution service like eReleases. Many of these distribution services also will offer to write your press releases. This can save you even more time and help ensure your company issues professionally written releases more likely to appeal to reporters.
Should I send a press release as a Microsoft Word Doc or PDF file?
Never send a press release as a PDF file. PDFs can prove challenging to format and likely will reduce the chance of a journalist reading and reporting on your news.
Instead, submit your press release to a press release distribution service as a Microsoft Word (.doc/.docx) file.
If you plan to send your release directly to a reporter, copy and paste its content directly into your email rather than including an attachment. Why? Most reporters dislike attachments because they can easily clog up their inboxes.
Do press releases work?
Yes, press releases do work. They also provide many benefits.
Besides the obvious benefit of sharing corporate news with media outlets to promote potential coverage, press releases also help businesses improve their search engine optimization (SEO) rankings and brand recognition. In addition, they can help companies increase sales and market share as well as enhance their credibility.
Press releases also can serve as a tool for mitigating negative media coverage. Public relations firms often use them to help their clients improve their reputations.
Related Articles
Best Press Release Distribution Services