IssueWire is a press release distribution service for businesses looking to spread their news through various news outlets to improve positioning in the marketplace, manage brand awareness, improve brand reputation, and increase sales.
Read this review and discover more about this company, its product features and benefits, pros and cons, and what other customers have to say about IssueWire.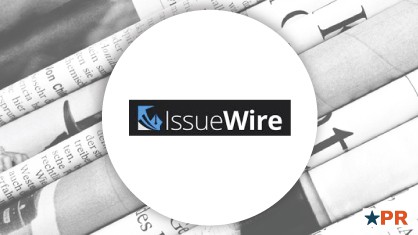 ---
BEST PRESS RELEASE SERVICE: eRELEASES
We recommend eReleases because they offer affordable, high-quality press release services tailored to entrepreneurs. Click below to save 30% on your press release today.
---
Our Review of IssueWire
IssueWire made our 2021 list for best press release distribution services. After spending many hours reviewing the best distribution services, what we like about IssueWire is the range of services they offer.
These services include:
Unique packages for multiple PR pieces
Writing services
Access to Premium media outlets (FOX, ABC, and NBC)
First one is free
Embedded video and image support with every package
Read on as we reveal IssueWire's products, run through the features and benefits, weigh the pros and cons of partnering with them, and customer reviews.
Read our Best Press Release Distribution Service 2021 review to find the right press release distribution for your business's specific needs.
Our Approach
Selecting the best distribution for your business comes down to four things:
Business needs
Products and services offered
Affordability
Reputation and track record
Snapshot of IssueWire's PR Services
IssueWire offers three distribution packages. Each package has the same basic features. The last package offers 195 guaranteed placements and a premium service where IssueWire distributes your press releases to premium news outlets like FOX and NBC.
Pricing for these packages ranges from $0 to $45 for one PR piece, meaning the pricing is highly competitive. IssueWire has lots of positive customer reviews, which means we don't have to think twice about recommending them to you.
IssueWire Services and Pricing
Free ($0) – Placement on Google, Yahoo!, and Bing, search engine optimization (SEO) audit, mobile distribution, YouTube and Vimeo embeds, and scheduled releases.

Tier 1 ($21) – Includes everything from the free tier, plus Apple News, 145+ guaranteed placements, distribution to IssueWire subscribers, targeted PR promotion, SEO mass ping, and social media blasts.

Tier 2 ($45) – Includes everything from Tier 1, plus access to features on IssueWire's premium news network (ABC, NBC, CBS, FOX, and CW).
Additional packages, including writing services and multiple PR pieces, are available for an additional cost.
Features and Benefits
The main thing businesses want from a press release service is a wide distribution network, meaning it'll stand a better chance of making the news. Businesses want the best writers, this improves the chances that they are picked up by journalists and news outlets. Beyond this, everything else is icing on the cake.
IssueWire offers a host of features businesses need, including:
Search engine inclusion and SEO support
Distribution to premium media outlets
Full PDF with relevant links supplied after distribution
Writing services available to boost SEO and audience reach
Social media promotions through IssueWire's social accounts
High-volume PR available to reach a global audience
Pros and Cons of IssueWire's Services
Pros
The first PR piece is free
Discounts for multiple releases
Professional writing service with a focus on SEO
Access to major social media promotions, including Twitter, LinkedIn, and Reddit
Multimedia and video support included with all releases
Proven customer service and support
Press release can be scheduled for any slot time you would like
Dedicated consulting team to help with package selection and options throughout the process
Cons
Premium networks are only available in Tier 2 packages
Exact placement outlets aren't disclosed until after distribution
Writing services require an additional fee and have strict content guidelines
How to Submit an IssueWire Press Release
Pay a visit to the IssueWire website
Click on "Submit Press Release"
Fill out the sign-up form
Click "Get Started"
Customer Reviews
We measure reputation by looking at reviews of actual IssueWire customers. Here are some reviews taken from the Trustpilot website:
"I had a small issue with my article, and the great team at Issuewire resolved it immediately. Issuewire's team are the utmost professionals that can resolves issues quickly and efficiently and do so very courteously. Outstanding customer service in an all around great company! I highly recommend their services."

—Laura Jenny
"Only used Issuewire for the first time this week and so far have had good results with the Tier 1 package of theirs. Live chat support was pretty quick to answer on how long until my Press Release goes live. Overall really great experience with these guys. Would recommend."

—Samuel Smith
Final Thoughts
We like IssueWire because they offer a free trial service and a lot of other useful features. It provides optimized SEO, access to premium outlets, and superior writing support for your press release. IssueWire offers a variety of services and has a positive reputation and track record of satisfied customers.
IssueWire is best for business owners who need to publish multiple PR pieces. It specializes in affordable distributions in large volumes.
Choose eReleases because it offers the best press release distribution services with affordable pricing options.

Press Release FAQs
What is the difference between IssueWire's Tier 1 and Tier 2 packages?
IssueWire has a free tier available and two main packages.
Tier 1 offers standard distribution to 145 outlets, social media tools, and detailed reports after distribution.
The Tier 2 package includes the same features as Tier 1 along with distribution to 195 outlets and access to premium outlets (FOX, ABC, and NBC). For only $24 more, you are paying for access to additional distribution outlets to high-profile networks.
What writing services does IssueWire provide?
IssueWire provides quality press release writing that starts at $10 per 200 words. All releases written by the IssueWire team will have SEO and be indexed for searches on popular search engines. You can expect your press release to be written in 24-hours.
What social media support does IssueWire have in their packages?
IssueWire specializes in providing social media support through multiple outlets. Your press release will be featured on their website and through their social media channels as well. IssueWire will provide you with a link that you can use to share your press release on your own social media accounts.
Does IssueWire offer reports and analysis of my press release?
Yes, IssueWire will provide you with a detailed PDF report with notifications that update you on your PR pieces success. The report includes links to your press release and the websites your PR piece was distributed to.
Can I send multiple press releases with IssueWire?
Yes, IssueWire offers several packages that are designed for multiple press releases. These packages included discounts that can range up to $10 off per release, depending on the number of releases you need. You can choose between 2, 5, 10, 20, 50, 100, and 200 press releases that will be issued in the form of credits on your account.
How do I write a press release?
The easiest way to write a press release on your own is to use a template and modify it. You can use the instructions below to help guide you.
PR writing instructions:
The main thing to focus on is the headline. It should capture the reader instantly.
Next, write your lede statement or the first sentence. It should explain the entirety of your news.
Structure the next couple of paragraphs in order of importance.
Finish off by affixing boilerplate ("about us") text followed by your contact information.
It is important to include the date your press release was created. Doing this will help the journalists and news outlets know the best time to report on the news. For more information on how to write a press release, check out our guide, which walks you through the entire process step by step.
What is a press release?
Press releases provide information to news outlets about a company. The purpose of writing a press release, or news release, is to inform readers of an event or issue and to draw their attention to the story.
The purpose of this type of writing is to entertain, subtly influence, and persuade. Avoid coming off as sales-like.
If you want your press releases to go viral, you'll need to make sure that the information you provide has a strong enough call to action. Readers will be curious about what you have to say and spread the news about your business.
How do I send a press release?
Sending out a press release can be complicated and time-consuming. Most businesses opt to outsource to a service like eReleases. These companies specialize in writing and distributing to a wide audience.
If you do decide to distribute your news release yourself, you'll need to contact each and every media outlet, inquire about how to submit your press release for publication, and follow their instructions. It will help to follow their instruction carefully, this will increase the chances of your PR will being reported on.
How do I format a press release?
The best way to approach formatting a press release is to use a template. Using a template will help to make sure you format the document correctly and save on errors.
If you want us to walk you through the proper press release format, check out our guide on how to write a press release.
Related Articles